Reading Time: 6 minutesMost data recovery programs have a free trial, but ultimately you do need to pay if you want to recover a substantial amount of data. However, there are exceptions to this, in the form of open source data recovery software. These data recovery programs are totally free and have their source code available publicly. In the sections below, we'll give you a brief overview of the best open source file recovery programs currently available.
What Is Open Source Software?
To understand what open source software is, users first need to know what the term source code means. The source code of a program is what the end user typically never sees. The program can be modified or enhanced by making changes to the source code.
Simply put, open source software has its source code freely available to the public. Anyone can make changes or add to the source code. This means that no person or organization maintains exclusive control over it. A closed source or proprietary software's source code is only available to the company, person, or organization that created it.
It's important to know that not all open source software is free. These programs have different licenses that determine the availability of the code and how it can be shared. Additionally, users do need to accept the license terms before using an open source program, just like they would when using proprietary software.
Open source software offers numerous benefits to users, such as:
💸

Less Cost:

A glaring advantage of open source software is that it is typically completely free or only costs a fraction of what proprietary software costs.
👥

Vibrant Community:

Most open source programs have a closely interconnected community that critique the program and suggest new features or security fixes that can be added to the program.
🔐

Security:

Since the source code is publicly available, more white hat hackers can detect and fix any security flaws that they may discover in the code.
Best Open Source Data Recovery Software
Now that we know what the term open source software means, let's take a look at some open source programs that specifically deal with data recovery.
There is an abundance of such open source data recovery programs on the internet. However, you can rest assured that the list below will take a look at the best out of the lot. Each open source data recovery software has been selected based on its functionality, features, ease of use, and more.
As the name suggests, PhotoRec is an open source data recovery software that specializes in recovering deleted photos from your storage device. However, it can recover other file types as well. It has a text based user interface that may take some time getting used to, but it does the job well once you're acquainted with it.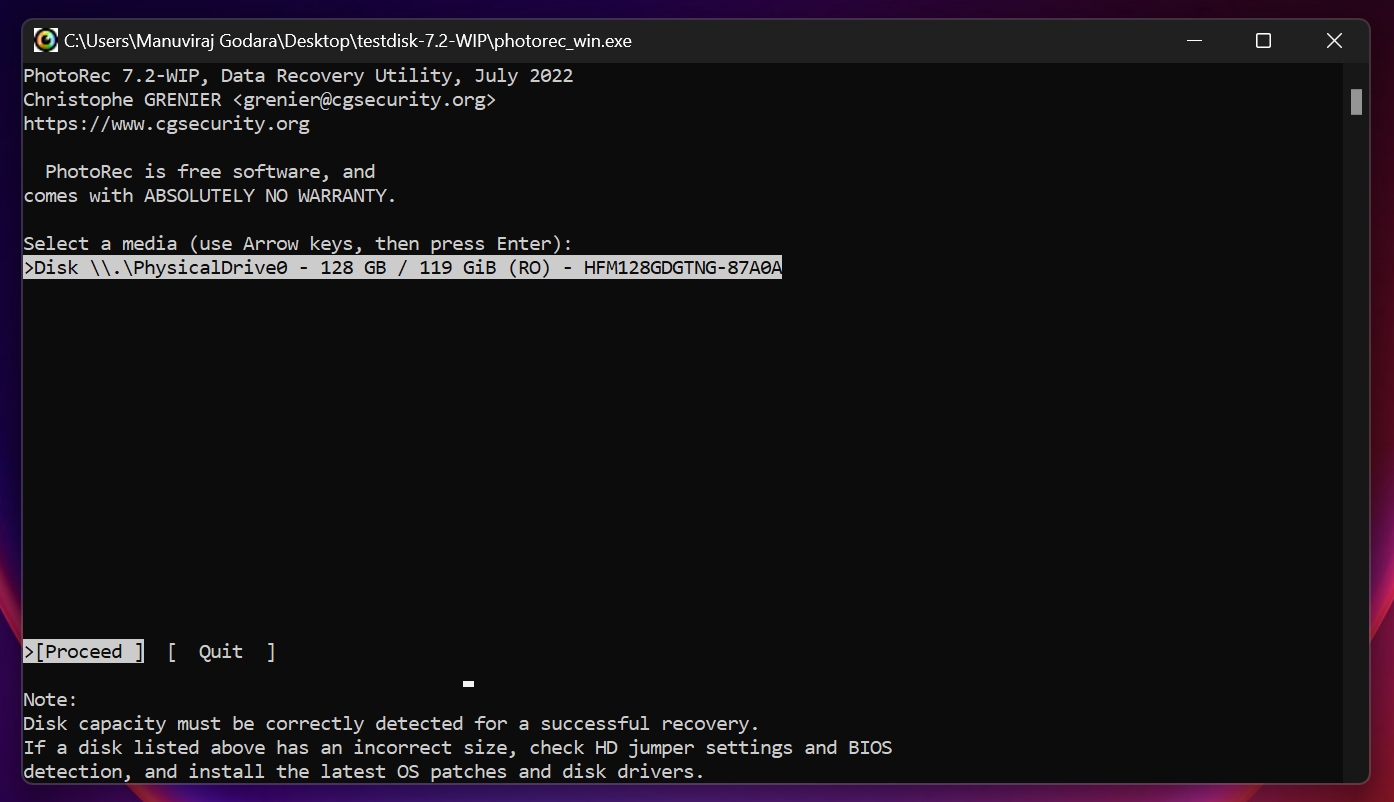 Supported Operating Systems: DOS/Windows 9x, Windows 10/8.1/8/7/Vista/XP, Windows Server 2016/2012/2008/2003, Linux, FreeBSD, NetBSD, OpenBSD, Sun Solaris, and macOS.
Key features of PhotoRec:
Support for all major files systems such as FAT, NTFS, exFAT, HFS+, and ext2/ext3/ext4.
A powerful data recovery algorithm that is adept at recovering all types of files.
PhotoRec is a totally free data recovery software.
Supports data recovery from major digital cameras.
PhotoRec has two recovery modes–Paranoid Mode and Expert Mode.
TestDisk is a companion to PhotoRec and is considered one of the best open source data recovery programs available. The software is primarily aimed at experienced PC users because of its command line interface and a relatively complex data recovery process. It works exceptionally well when dealing with non-bootable hard drives.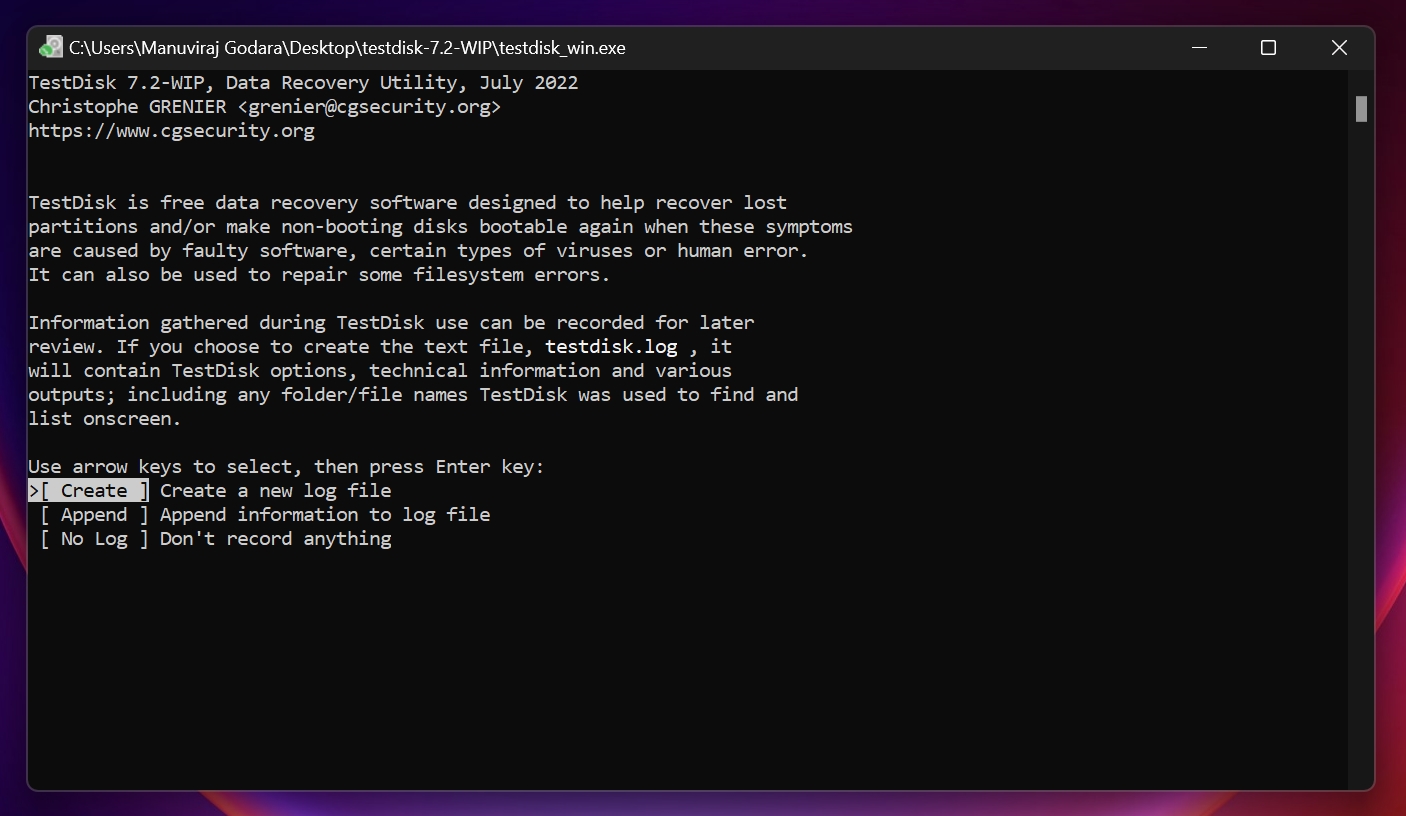 Supported Operating Systems: DOS, Windows 10/8.1/8/7/Vista/XP, Windows Server 2016/2012/2008/2003, Linux, FreeBSD, NetBSD, OpenBSD, SunOS, and macOS.
Key features of TestDisk:
Find and recover lost partitions across a plethora of file systems.
TestDisk can fix partition tables.
Available in multiple languages including English, French, Spanish, and German.
The program can fix non-bootable disks if the issue is completely caused by a software fault.
While Recuva is not open-source, it deserves a mention in this list because many users use the terms "open source" and "free," interchangeably. Recuva offers amazing data recovery capabilities along with an easy-to-operate GUI, while being completely free for personal use. Recuva's free version doesn't come with any other bells and whistles. It solely focuses on data recovery.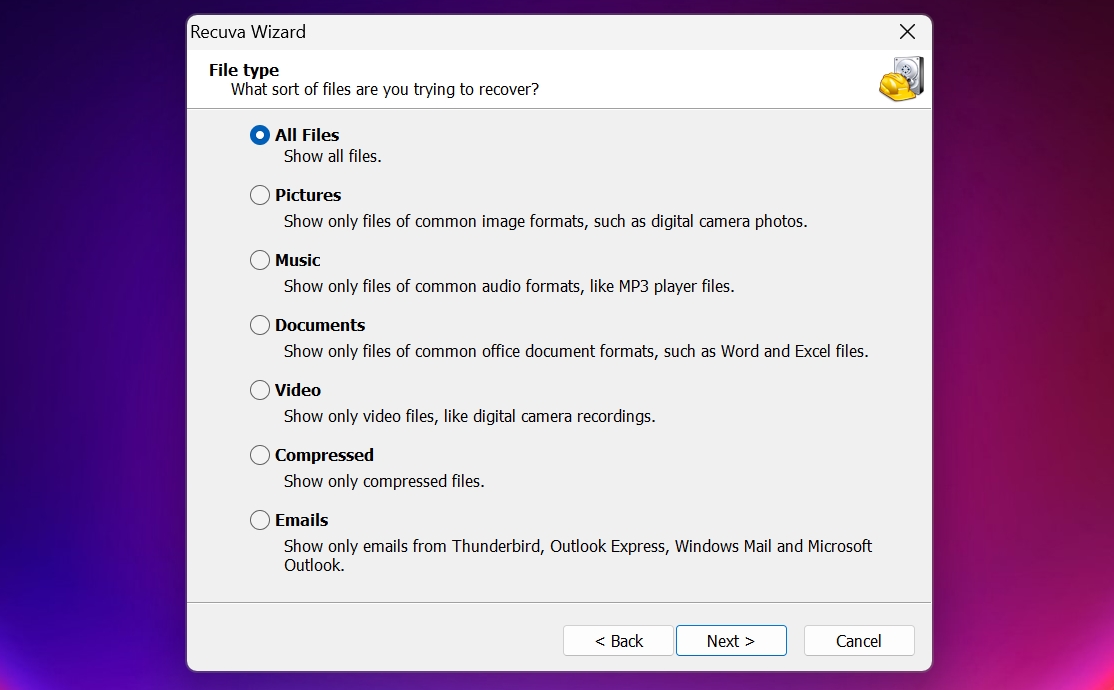 Supported Operating Systems: Windows.
Key features of Recuva:
Fast scan and recovery speed that rivals most other data recovery programs.
A step-by-step wizard based data recovery approach to make things easy for all kinds of users.
Small file size and a portable version of the program is available too.
Recuva lets you recover deleted emails from your email account as well.
UndeletePlus is relatively less popular than most other programs on this list. Nonetheless, it is still one of the most effective open source data recovery tools for Windows. The software also comes with multiple scan modes to recover even more deleted files. UndeletePlus comes equipped with a Photo SmartScan feature for dedicated photo recovery.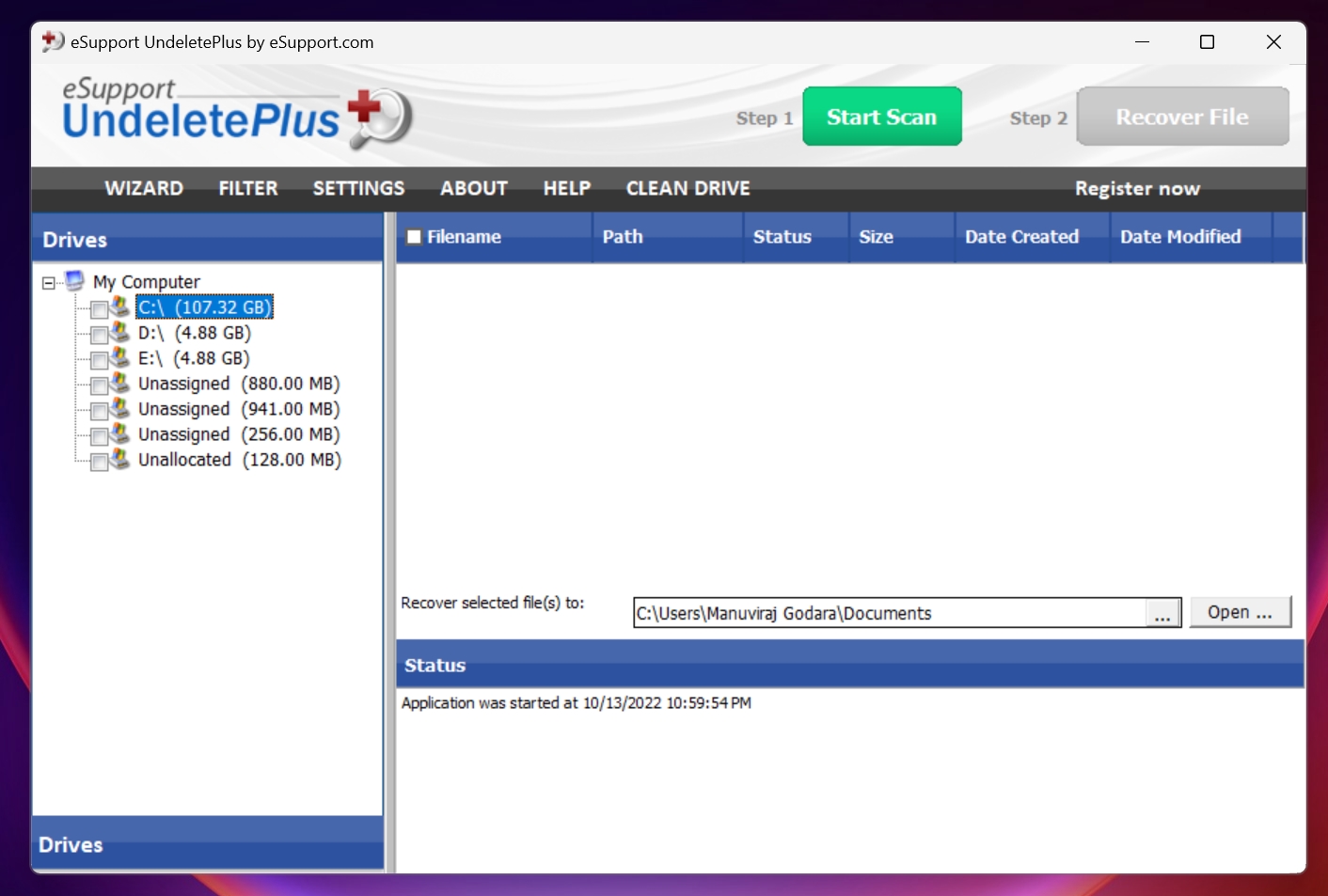 Supported Operating Systems: Windows.
Key features of UndeletePlus:
Supports data recovery from all major Windows file systems such as NTFS, FAT16, and FAT32.
UndeletePlus can scan and recover lost data from USB drives, external/internal HDDs and SSDs.
Specialized Photo SmartScan feature for recovering lost images.
Available on SourceForge, FreeRecover is an open source file recovery software that only recovers data from NTFS drives. Windows drives typically use the NTFS file system, so it should do the job for most users. FreeRecover's primary strength lies in its simplicity.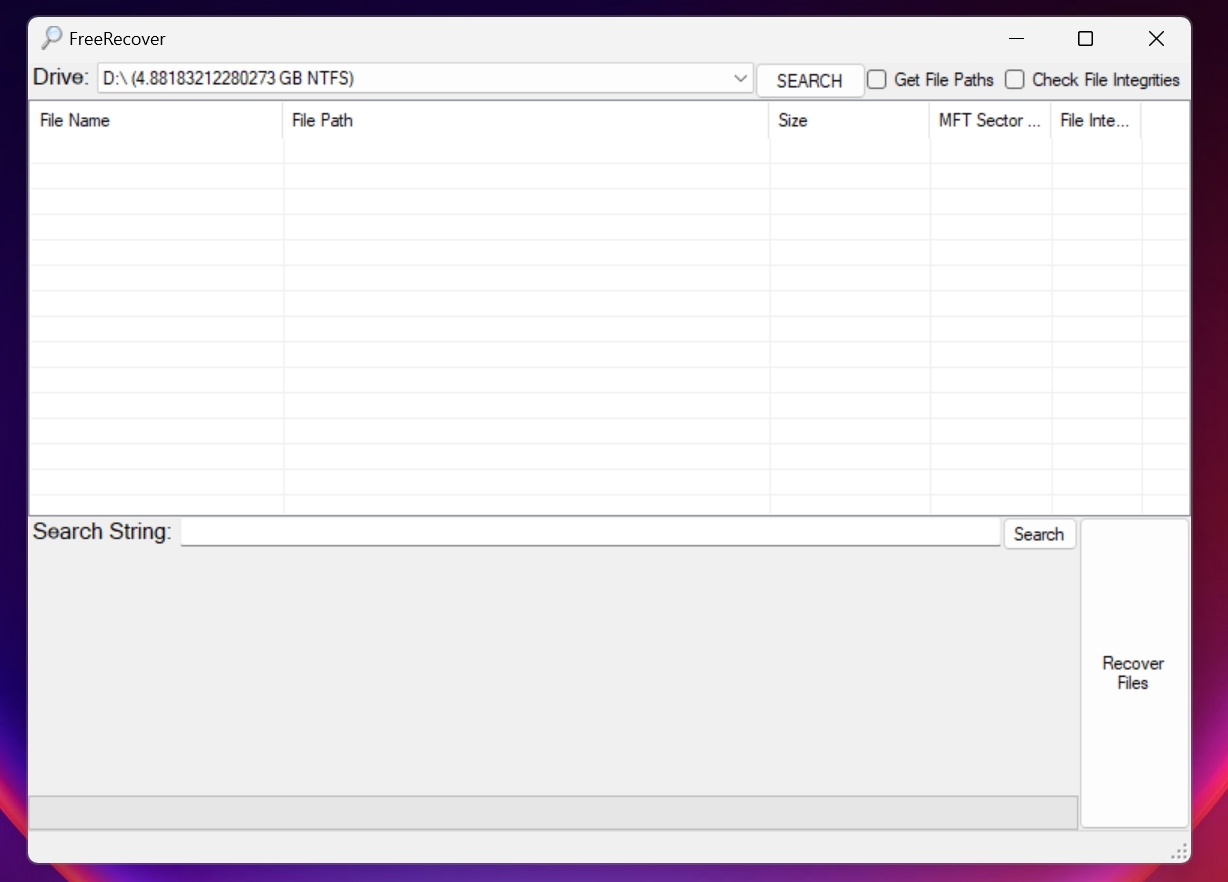 Supported Operating Systems: Windows
Key features of FreeRecover:
Almost instantaneous scan speeds, especially if the drive is small.
Ability to preview files before recovery.
Displays file recovery chances of recoverable files.
Kickass Undelete is another open source data recovery software project on SourceForge. The software's focus is on NTFS and FAT data recovery. Kickass Undelete also emphasizes ease of use, which is evident with the developer listing "unreasonable large scan button" as one of the main features of the program.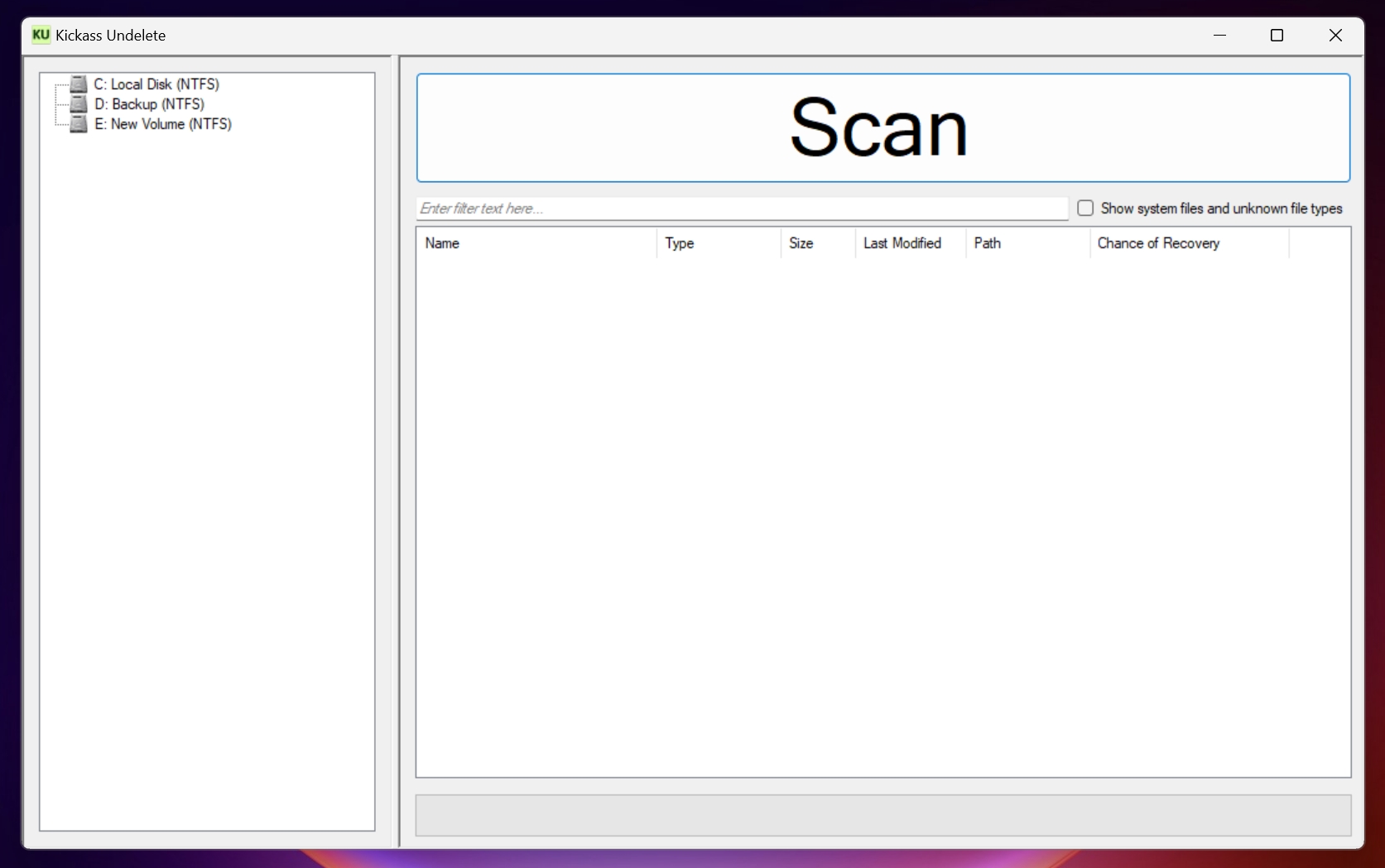 Supported Operating Systems: Windows
Key features of Kickass Undelete:
A filter feature that lets you list recoverable files by filename and extension.
A minimal, easy-to-use GUI.
Users can report bugs and request for features, etc. on the SourceForge project page.
What to Do if Open-Source Software Isn't Enough
While free, open source data recovery programs can get the job done in many cases, paid programs offer more features, better data recovery chances and better tech support. If you're unable to get back your data using open source programs, it may be worth your while to invest in paid data recovery solutions.
If you go with proprietary data recovery software, we recommend Disk Drill. Not only does it offer market leading data recovery rates, Disk Drill also comes with a plethora of additional features such as drive backup, ability to view the drive's S.M.A.R.T.status, and the option to scan disk images.
The data recovery process is also quite simple:
Download Disk Drill and install the program.
Open Disk Drill, select the drive, and click on

Search for lost data

. Disk Drill will begin the data recovery scan.
Click

Review found items

to view recoverable files. You can view these files in real time as Disk Drill discovers them. You can opt to directly click on the file type you want to recover.
Select the files you want to recover and click

Recover

. Double-click a file to see a preview.
Choose a recovery destination for the files. Click

OK

. Remember to choose a different location than the affected storage drive.
Disk Drill will recover the selected files.
Conclusion
Using open source data recovery software is a pocket friendly and transparent way to recover your missing files. However, with the variety of options available in the market, it's best to use a program that is trusted. Since data recovery chances fall with each scan, you should still use established, paid software to get back data that is exceptionally important.