Reading Time: 5 minutesMany users experience data loss at some point or another. It may be due to user-inflicted mistakes such as accidental deletion, or uncontrollable factors such as a storage device dying or becoming logically corrupted. However, in most cases, the lost data is still recoverable.
Disk Drill is a data recovery program that helps you recover the missing data, right from the comfort of your home. The sections below will describe in detail–what is Disk Drill and why it's the premier choice for users looking to retrieve their missing data.
Who Can Use Disk Drill?
An essential criterion to gauge a data recovery program, is its usability. Users are spoiled for choice when it comes to data recovery programs. However, most programs either target advanced users or complete beginners. Disk Drill strikes the perfect balance between both.
Both beginners and seasoned PC users can use Disk Drill to recover their data. The minimalist UI with in-built tutorials makes sure that new users aren't overwhelmed, whereas an abundance of advanced features, scan types, data backup and data protection features ensure that advanced users can decide how exactly they want to use Disk Drill.
Additionally, Disk Drill's wide spectrum of compatibility allows users on any major platform to perform data recovery. The program can be downloaded and installed on both Windows and macOS. Disk Drill also supports data recovery from Android and iOS, although users will have to connect their device to a computer for the data recovery process.
The Journey of Disk Drill's Developer: CleverFiles Inc.
Disk Drill has been developed by a USA based company, called CleverFiles. Headquartered in Virginia, USA, CleverFiles was established in 2009 and has subsequently garnered over a decade of experience in the data recovery space and established an unmatched reputation–mainly because of Disk Drill's effectiveness and large user base.
To make its services more accessible, CleverFiles' programs and websites are available in 16 languages, and the company's support team works in both CES and EST times.
CleverFiles' mission has been, "Securing personal data one computer at a time. Empowering users with affordable tools to solve everyday technical challenges."
Disk Drill has enabled the company to stay on track to achieve its mission. The software has achieved exceptional results in the data recovery domain while being easy enough to use for the average user. Disk Drill's scan times are also quick, thus saving users' time. All of this, at a fraction of the cost of professional data recovery centers.
In cases where data recovery using software is not possible, CleverFiles also has its own data recovery center that has a 98% recovery rate as well as free evaluation of your storage drive.
Disk Drill: Pricing Plans
As mentioned earlier, Windows users can recover up to 500 MB of files for free. Further data recovery and the macOS version requires users to purchase a license. Luckily, Disk Drill offers a lifetime license at relatively cheap prices.
There are three license tiers:
| | | |
| --- | --- | --- |
| Disk Drill Basic | Disk Drill Pro | Disk Drill Enterprise |
| Price: Free | Price: A lifetime license for $89. | Price: $499 for a lifetime license. |
| Features: Up to 500 MB of data recovery, file preview, Quick and Deep scans, create & scan disk images, and support for all file types & file systems. | Features: Everything in Disk Drill Basic, unlimited data recovery, and all recovery methods available. | Features: Everything in Disk Drill PRO and priority technical support. |
| Users and Activation: 1 User | Users and Activation: 1 User with up to 3 simultaneous activations. | Users and Activation: 10 users and unlimited simultaneous activations. |
For most users, Disk Drill Pro is the most value for money proposition since you can simultaneously activate it on 3 devices across different operating systems. Additionally, Disk Drill users who purchase Disk Drill for macOS will get Disk Drill Pro for Windows at no additional cost.
Why Do You Need Disk Drill?
There are numerous benefits to using Disk Drill on your device. While being able to recover data from your device at a nominal cost is one of them, Disk Drill comes with lots of other tools that help you prevent data loss and monitor the health of your disk.
Let's get an overview of the various benefits that Disk Drill offers to its users:
📱 Recover Deleted Data on Any Device
Since Disk Drill can be installed on both Windows and macOS, and supports data recovery from Android and iOS as well, you can restore your missing data from virtually any device within a few clicks. Simply launch Disk Drill, select the storage device, and click on Search for lost data. After this, users just need to wait for Disk Drill to complete the scan and select the files they want to recover.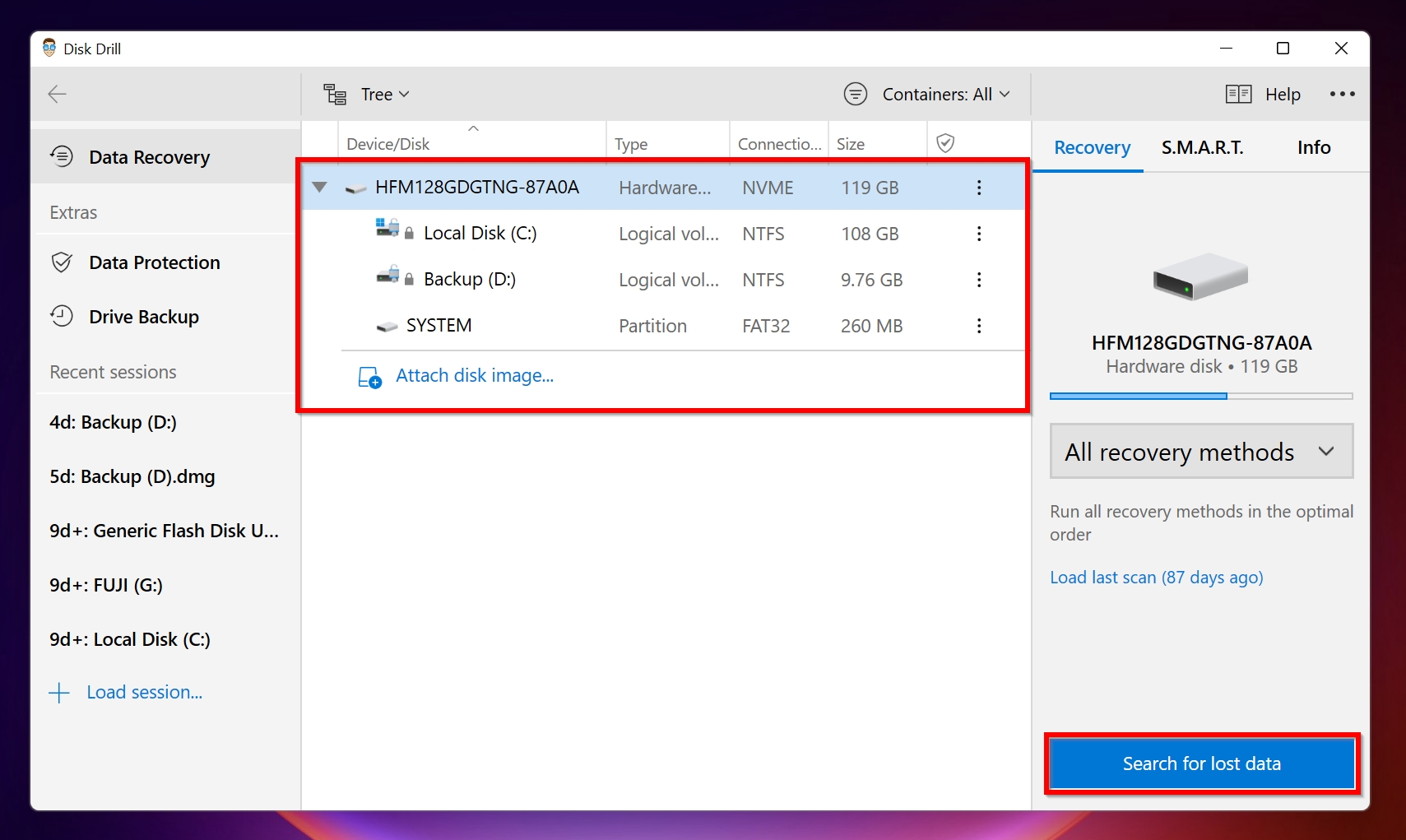 With multiple scan types and support for all major file systems at your disposal, users needn't worry about compatibility issues when using Disk Drill. The actual recovery process is made even simpler with an intuitive file selection screen that has various filtering options and a preview feature.
🔍 Data Backup and Disk Monitoring
Regularly backing up your data is the most effective way to prevent data loss. Disk Drill allows you to create a disk image of your entire drive or individual partitions, making the process much easier. To create a disk image, users simply need to open Disk Drill, click on Drive Backup, choose the partition or drive, and then click on Byte-to-byte backup.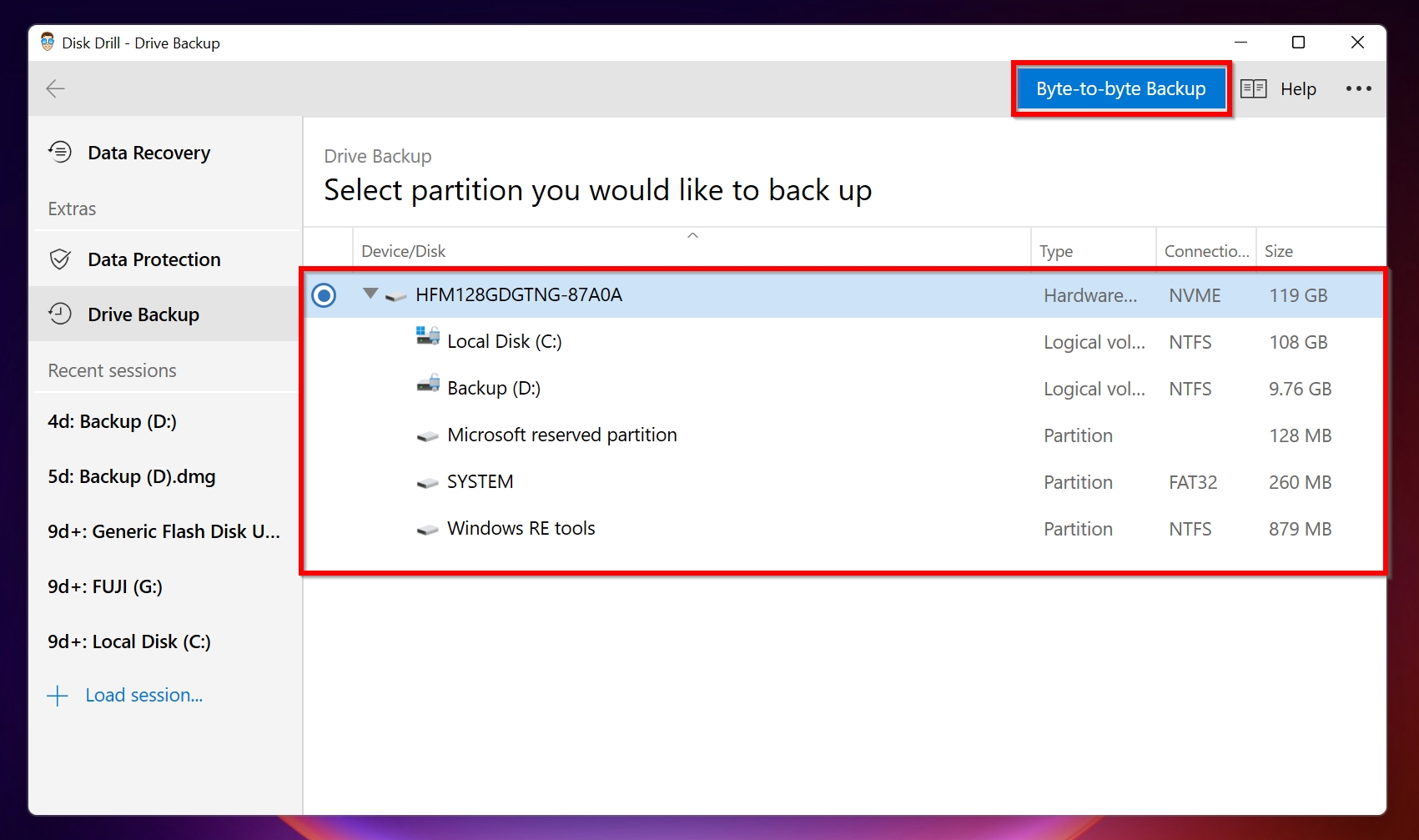 Disk Drill also allows you to view the S.M.A.R.T. status of your storage drive in an easy-to-understand manner. The SMART disk monitoring feature will display the health of your storage device under various parameters. To view the SMART status of your disk in Disk Drill, first open Disk Drill, select the HDD or SSD, and click on the S.M.A.R.T. option on the pane towards the right side.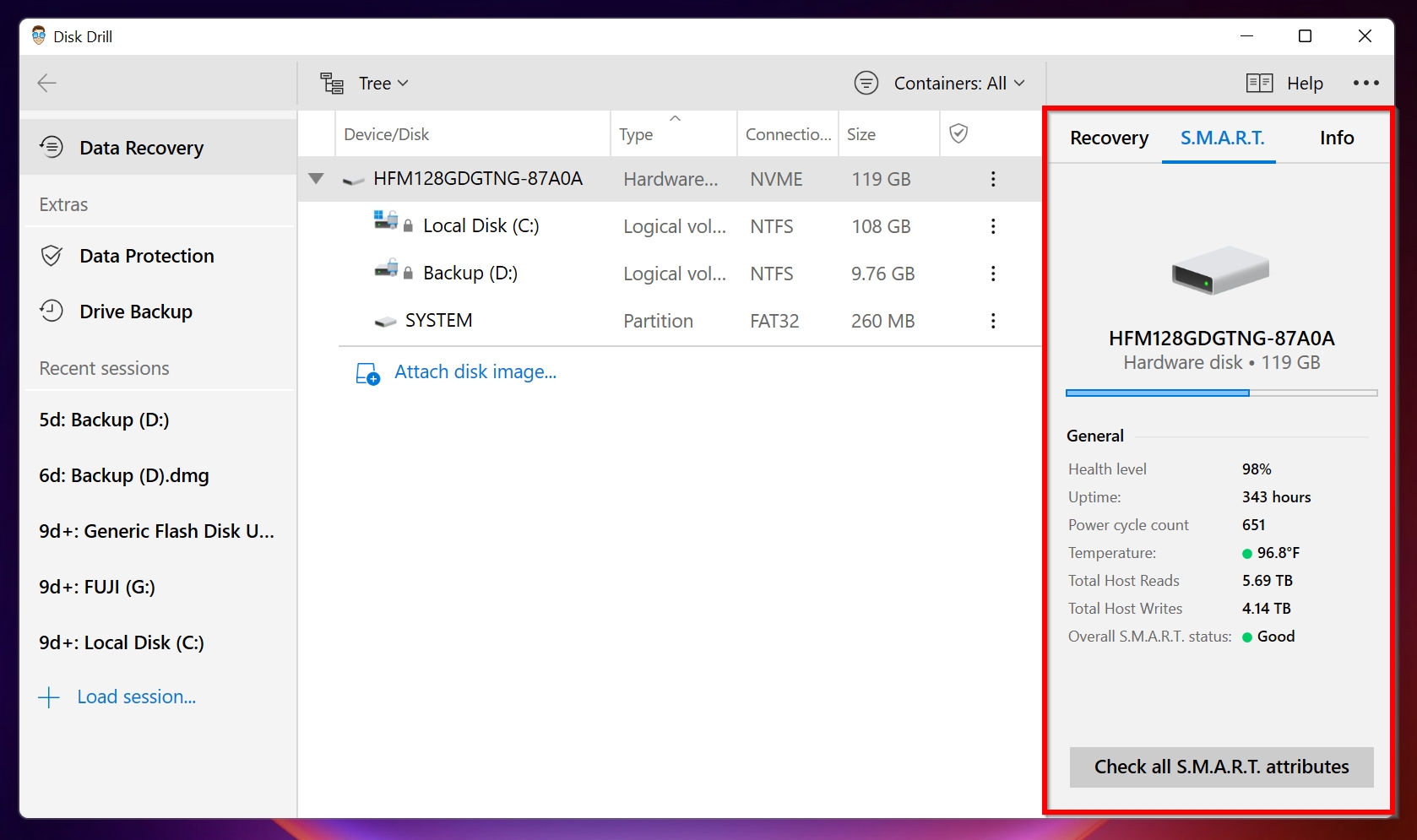 📐 Optimize Disk Space
Disk Drill for Mac has a highly useful feature called Clean Up, which analyzes your drive and finds redundant and duplicate files. Removing these files can improve the performance of your device, as well as free up a significant amount of disk space.
Using the Clean Up feature is easy: launch Disk Drill, choose the Clean Up mode, select a drive, and click Scan.
Conclusion
Choosing the correct data recovery software is of utmost importance when you want to recover your data after a mishap. The sections above demonstrate the usability and functionality of Disk Drill, and why it is a good choice for all your data recovery needs.