Reading Time: 8 minutesIf you lose files on your Windows PC through accidental deletion or some unknown reason, the consequences could be truly disastrous. It's even worse if you are at a loss on how you can recover them.
On the other hand, losing an entire partition can be more catastrophic and sophisticated to undo. While it's exceptionally uncommon to lose a whole volume of files, the effects could be devastating if they include files that you find very useful.
Recovering deleted partitions in Windows 10 isn't a tough row to hoe, as this article explains some of the best possible ways to go about it.
Reasons for Lost Partitions in Windows 10
There are various reasons why a partition may be lost or deleted on your PC running Windows 10. Some of those include:
⛔ Hardware Failure. Many computer devices by design are meant to last several years. However, out-of-the-blue scenarios, including hard drive errors, could occur, leaving you with little to no chance of salvaging any of your files. Due to the unavoidable nature of such occurrences, users remain at risk of losing partitions on their Windows devices.
🦠 Malware & Viruses. Malicious programs specifically designed to target hard drives on your PC can corrupt all your existing data. File partitions lost to malware and virus attacks are very common these days. Hackers have devised more complex methods to attack your essential files and documents.
💽 Accidental Changes to Windows Disk Management. Unless you possess the technical prowess, you have no business tinkering around settings associated with the Windows Disk Management System. The slightest adjustment could result in the loss or deletion of essential disk volumes. Therefore it is recommended that you stay clear when making changes to the Disk Management System in Windows 10.
⚡ Power Outage. A sudden surge in the flow of power to your device could be the reason for partition loss on your PC. In the rare and unlucky event, a power surge can erase or corrupt data on your hard drive.
Is it Possible to Recover a Deleted Windows Partition?
Your first reaction after losing a partition on your Windows PC would centre around the possibility of data recovery.  However, the good news is that it's possible to restore partitions on your Windows PC only if you have not attempted to overwrite the disk with new data.
Timing is the key
Practically when a partition is deleted, the Windows system only conceals access to the particular volume or file location. Instead, the system marks it as available for the memory to be overwritten as required. The tricky part is that as long as the particular section of the disk remains unmodified, retrieving files from lost volumes is possible.
Therefore your ability to undelete partitions will be made possible if you avoid using your PC immediately you notice a missing partition on Windows 10.
5 Best Tools to Recover Deleted Partitions in Windows 10
Many data recovery tools are available to help with your hard drive partition recovery. Filtering which tools are ideal could be your greatest nightmare, sometimes involving a similar magnitude of stress you encounter after noticing that a volume disappeared on your PC.
To reduce the burden on your part, we have selected the five best partition recovery tools, each containing robust features with a proven record of successful data recoveries. Sometimes all you need to retrieve files from lost volumes is to use a third-party app.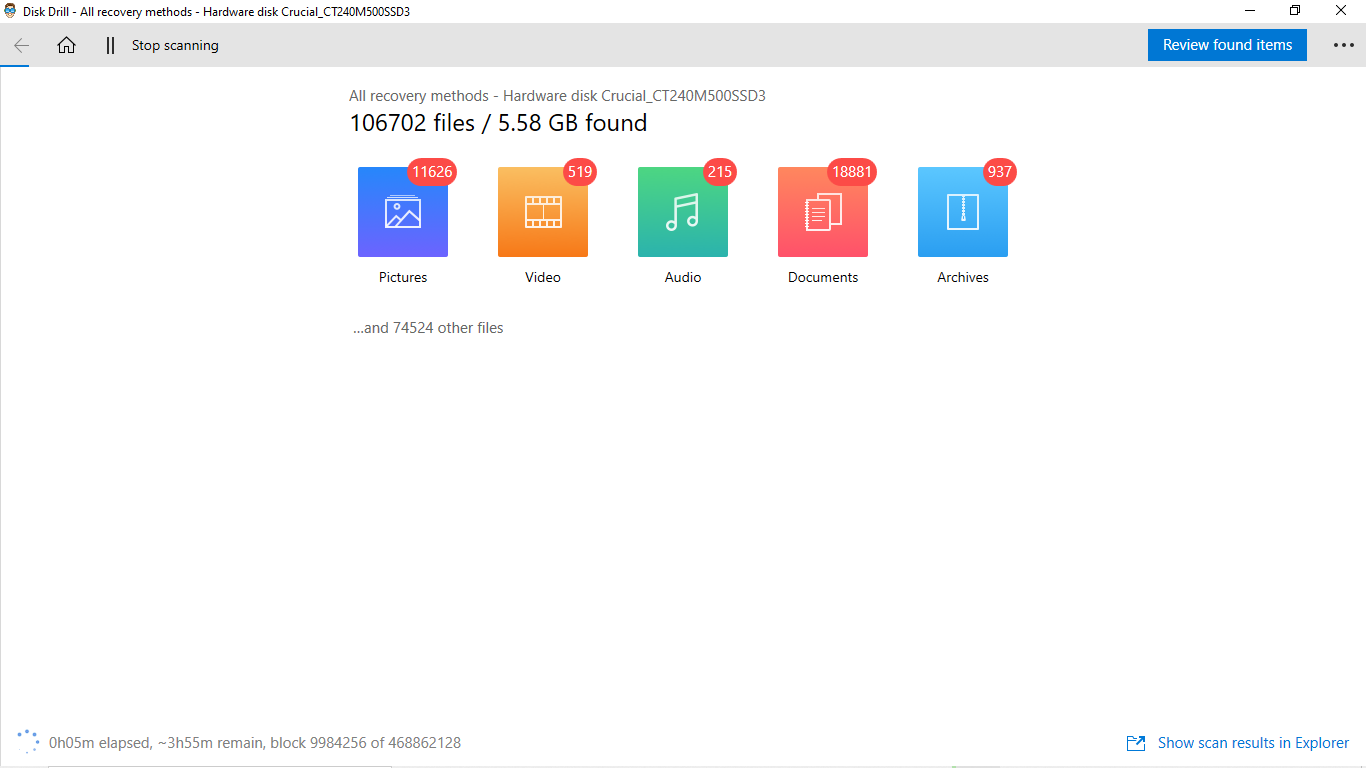 You rarely come across a data recovery tool as robust and efficient as Disk Drill. Regarded as one of the best partition recovery tools available, Disk Drill combines various innovative features designed to enable you to recover deleted partitions on your Windows PC. Disk Drill can help you retrieve all your files from accidentally deleted partitions or damaged drives. Having the ability to restore different types of files and up to 500MB for free, Disk Drill ranks highly amongst many recovery tools on the market. Disk Drill's intuitive interface means that users can easily navigate their way around the app. If you want a free partition recovery software for Windows 10 that offers some excellent features, consider using Disk Drill.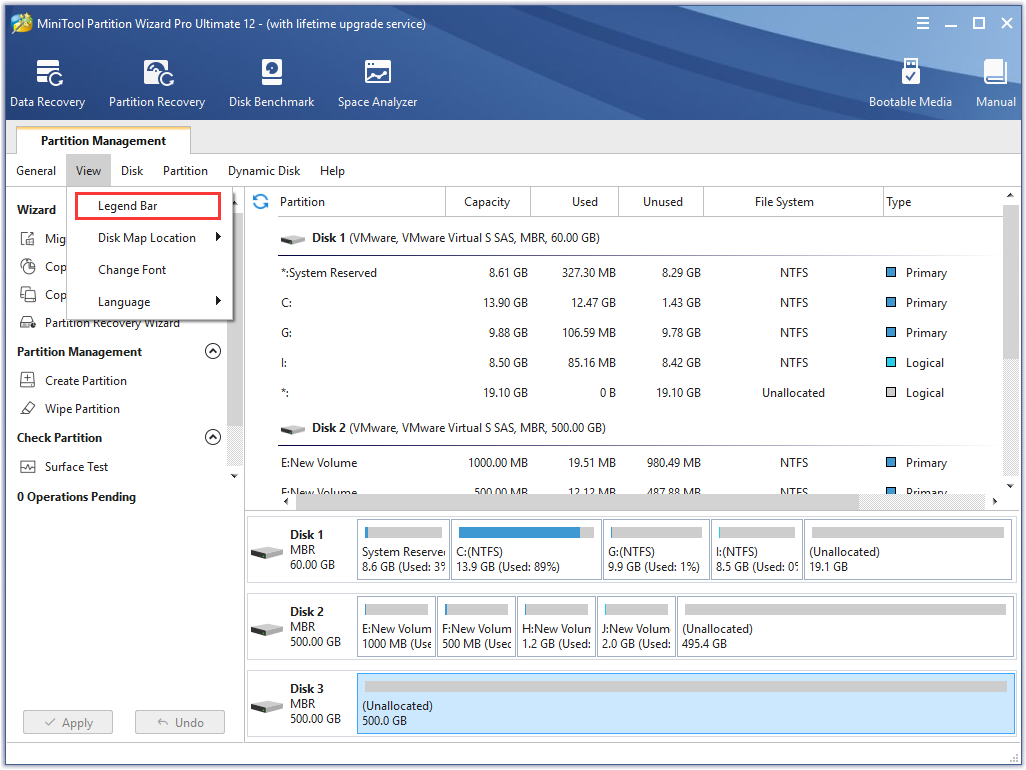 Restoring partitions with Partition Wizard from Minitool is easy. It's another great resource for recovering data from lost or deleted partitions in Windows. The multi-faceted partition manager doesn't only maximize disk performance and help convert partitions. It also works effectively to recover lost partitions from damaged and formatted drives (FAT/NTFS/exFAT). Unlike Disk Drill, you can't recover data using the accessible version of Partition Wizard. To recover deleted/lost partitions using Minitool's partition wizard, you need to subscribe to the PRO version at the very least.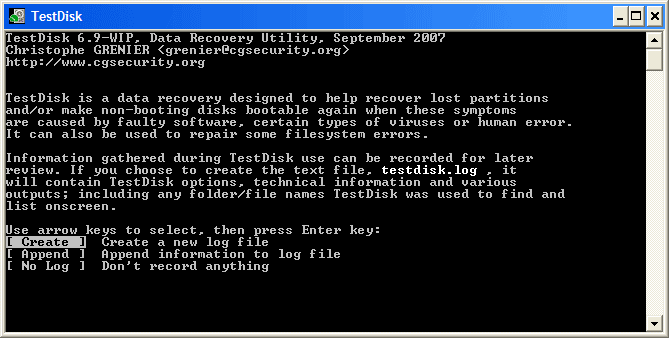 Another data recovery tool that readily comes to mind when considering the restoration of deleted partitions is TestDisk. The open-source platform is compatible with multiple operating systems; hence it's capable of being installed on as many devices as possible, including Windows devices. However, with TestDisk, the user interface is mainly "Old School", so you won't have it easy figuring out how to go about the entire recovery process. It's an excellent resource for data recovery, nonetheless, but it fails to factor in usability for users who desire something more beginner-friendly.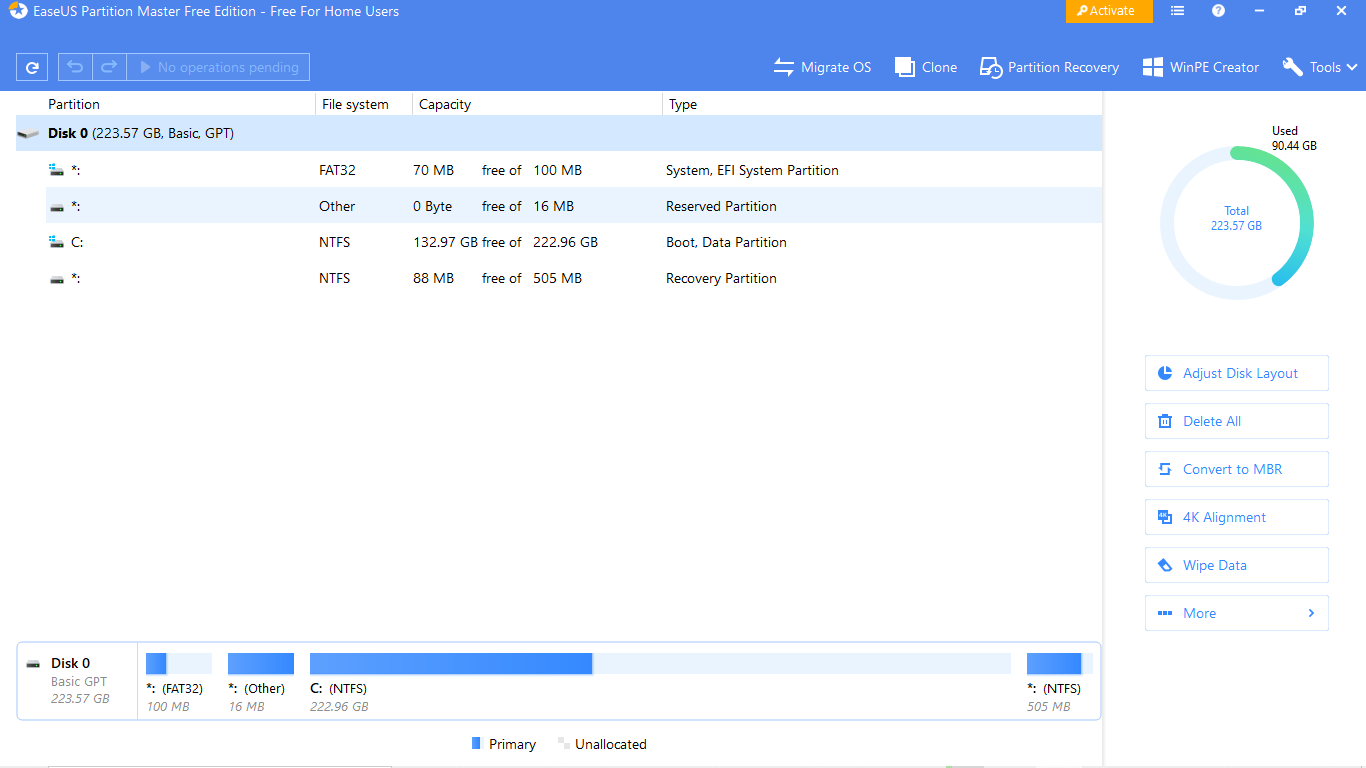 EaseUS helps recover deleted partitions and is compatible with different versions of Windows, including Windows 10. EaseUS will allow you to retrieve all your important files and documents if a partition has been lost due to a power failure, corrupted partition table, accidental deletion, etc. While it doesn't offer superior performance and a super clean user interface as you would experience using Disk Drill, EaseUS offers a pretty similar experience and is recommended highly for partition recovery for deleted files. Undoubtedly, EaseUS is a magnificent partition recovery software.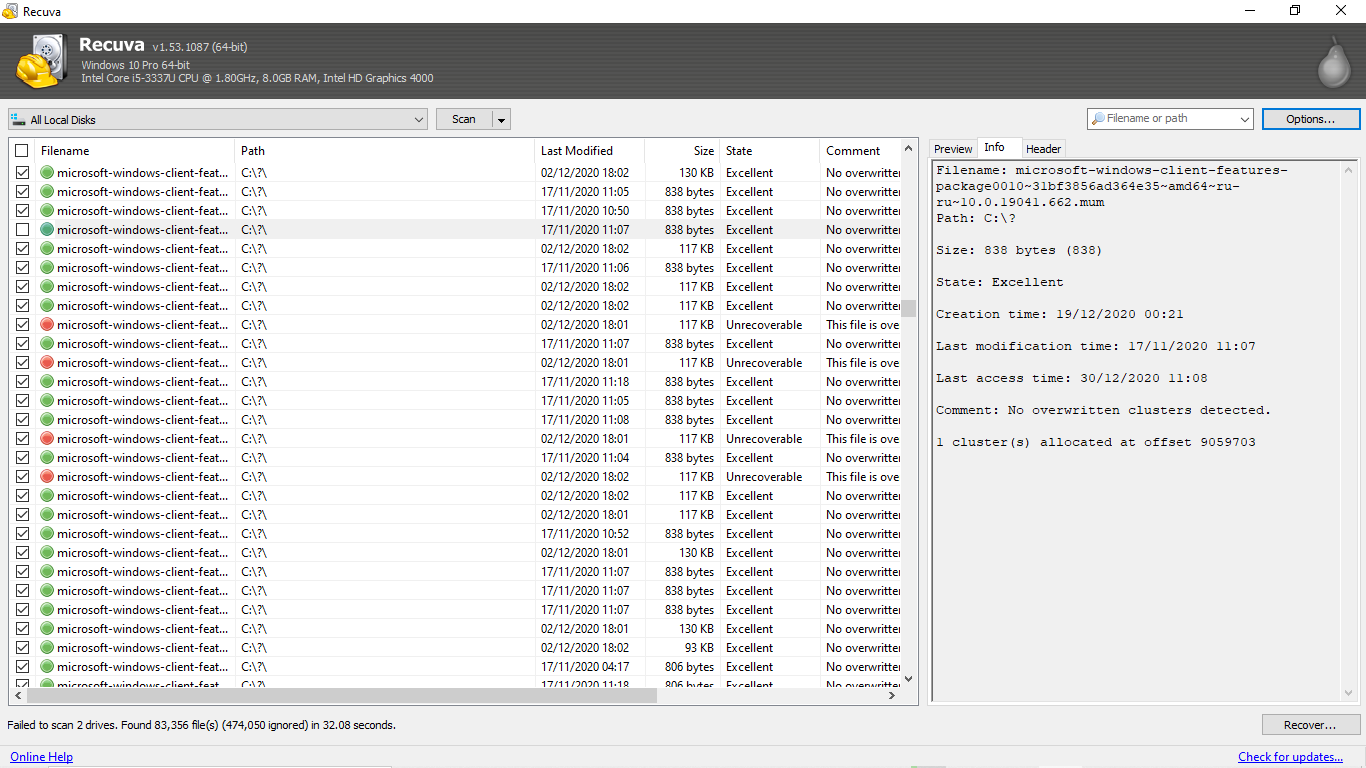 If you need a hard drive partition recovery, Recuva does the job pretty quickly. Recuva can recover data from damaged hard drives. Recovering deleted partitions using Recuva is also easy. Performance and compatibility features are some major selling points for Recuva, except that it lacks the level of usability the average user would want out of a recovery tool. Unlike a recovery tool like Disk Drill, the user interface is very average. Besides that, Recuva offers its users an effective data recovery process, and it's available to download for free.
How to Recover Data from a Deleted Partition
The crucial point is to begin the recovery process now that you have selected the appropriate data recovery software. In this article, we will explain how you can recover data from a deleted partition using Disk Drill. The reason for using Disk Drill is because it's an all-around efficient data recovery tool that ranks highly in terms of performance, usability, compatibility, and technical support. Additionally, Disk Drill works seamlessly to help users with lost partition recovery.
To discover an easy way on how to recover deleted partitions using Disk Drill, consider the following:
Step 1. Download and Install Disk Drill
Disk Drill is available for Windows for free. To start the recovery process, you first need to download it here.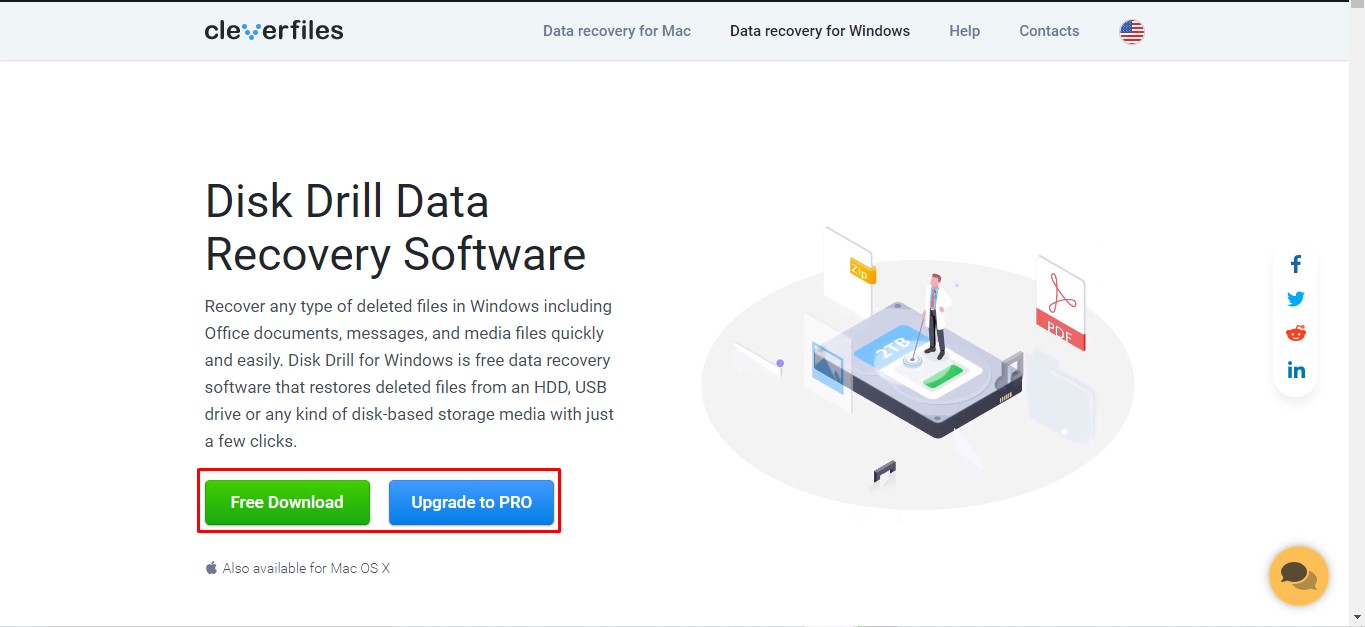 Step 2. Launch the Disk Drill App
Now that you have successfully downloaded and installed Disk Drill, launch the app to start the recovery process. Once the app is opened, you will see an overview of your partitions and hard drives.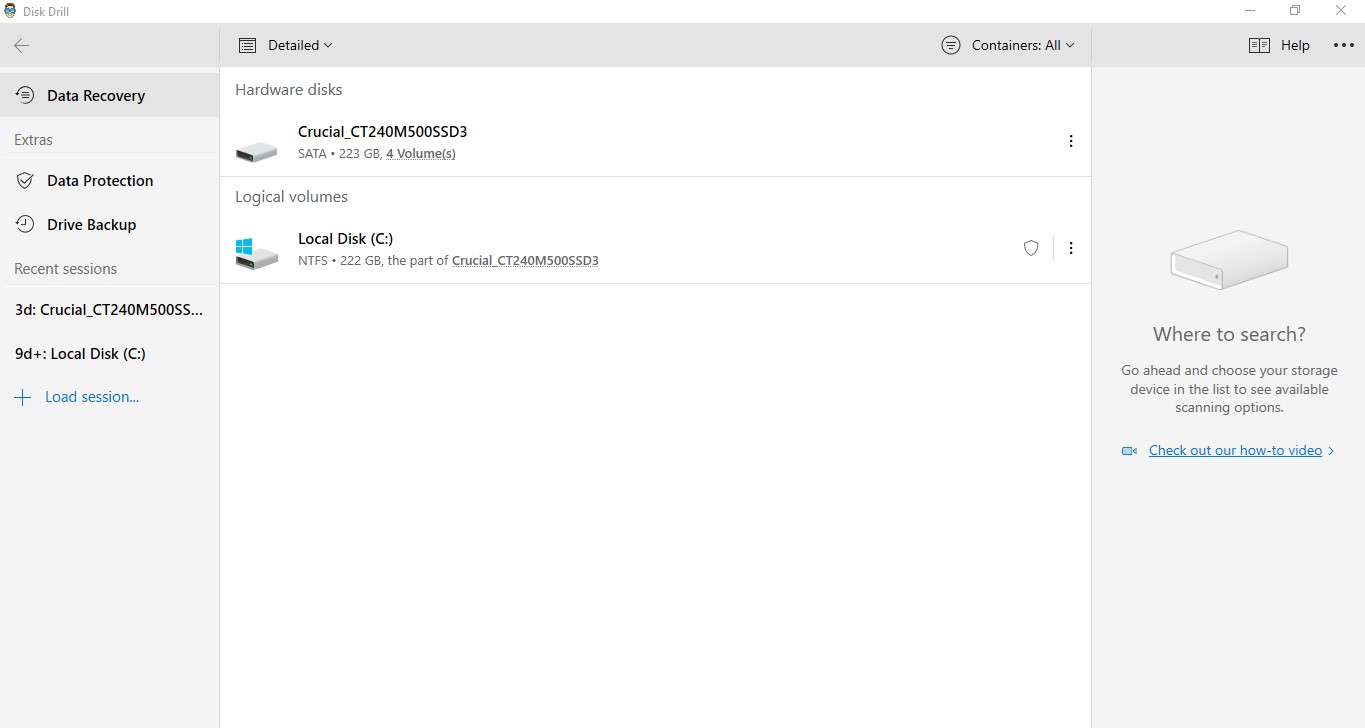 Step 3. Scan for Lost Data
You will come across a "search for lost data button" below after selecting the appropriate location for where you intend to scan for lost data. Click "search for lost data" to begin the scan process.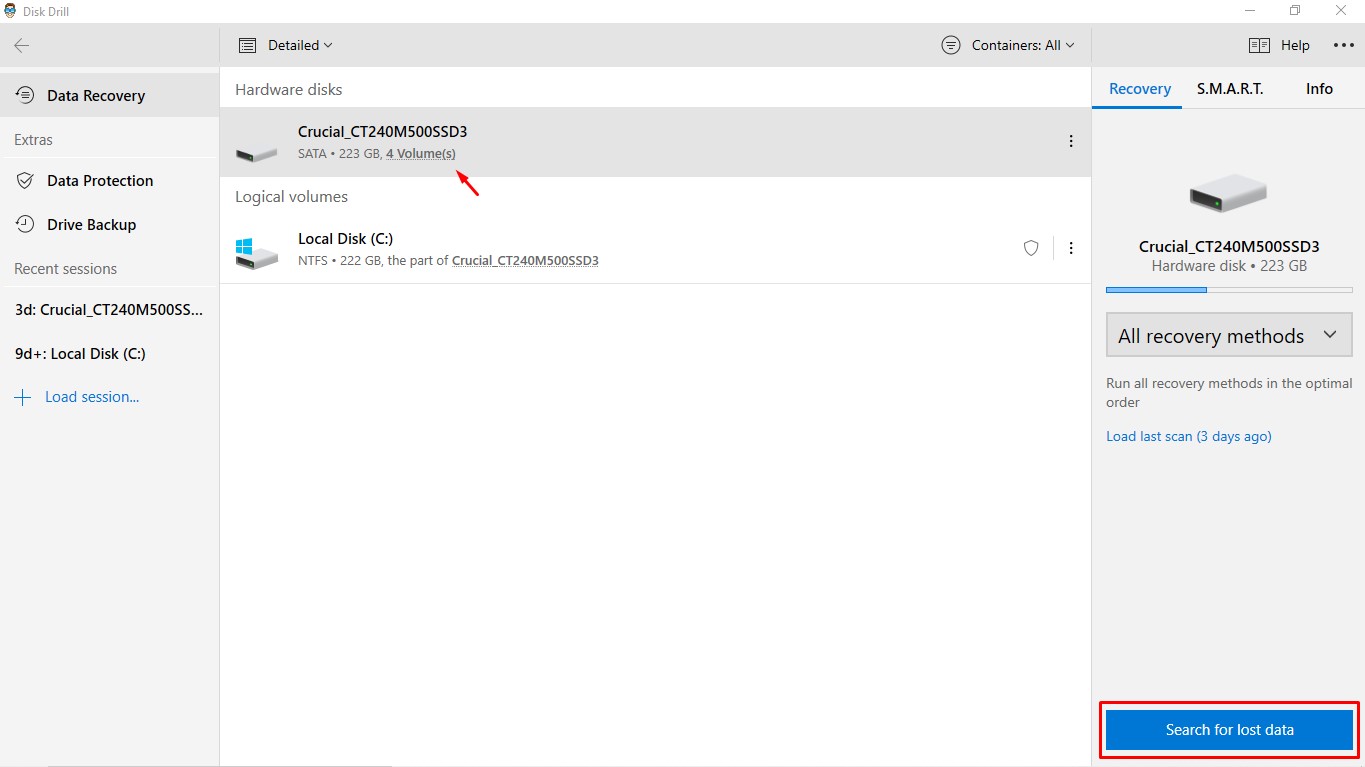 Step 4. Preview Scanned Files
Once Disk Drill completes the scan process, a list of files can be previewed. Glance through the files and choose which ones you want to recover.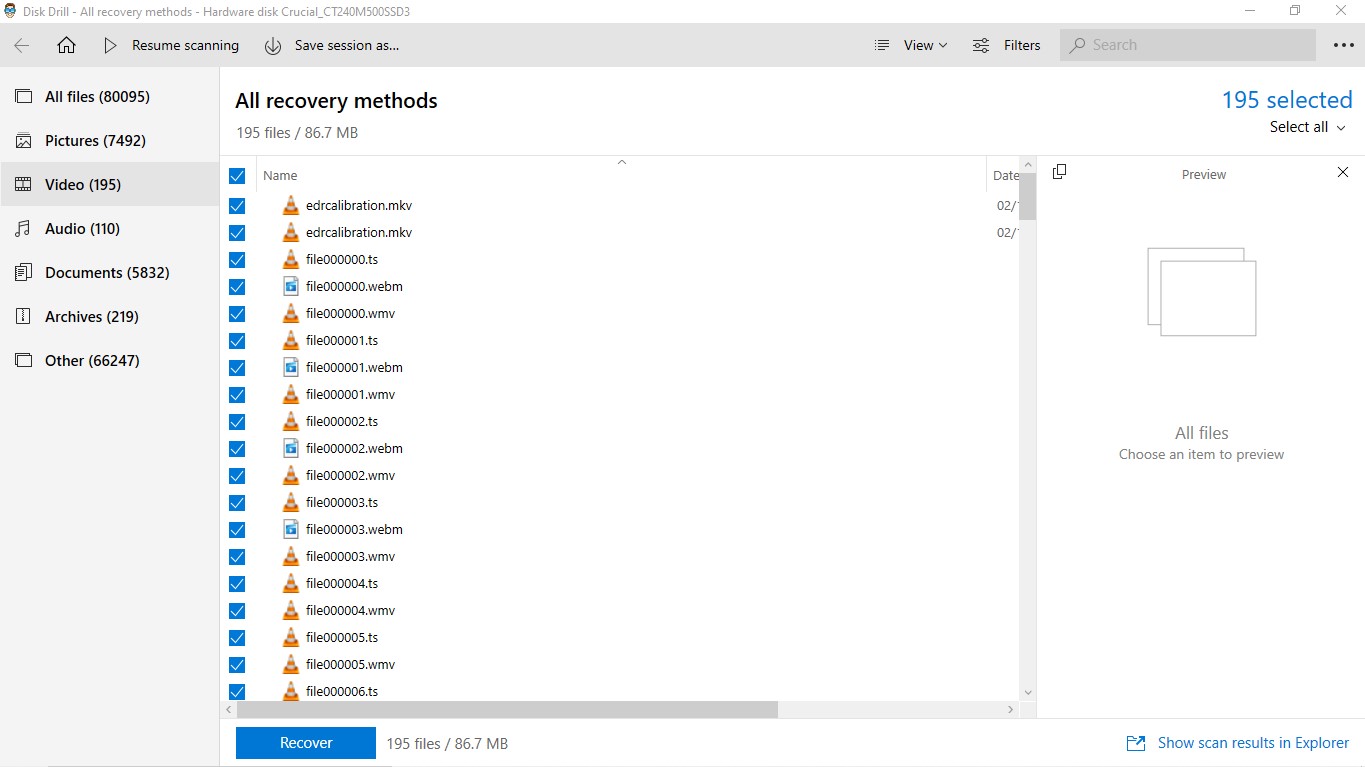 Step 5. Recover Lost Files
Finally, select the "recover" button to retrieve the files you intend to keep.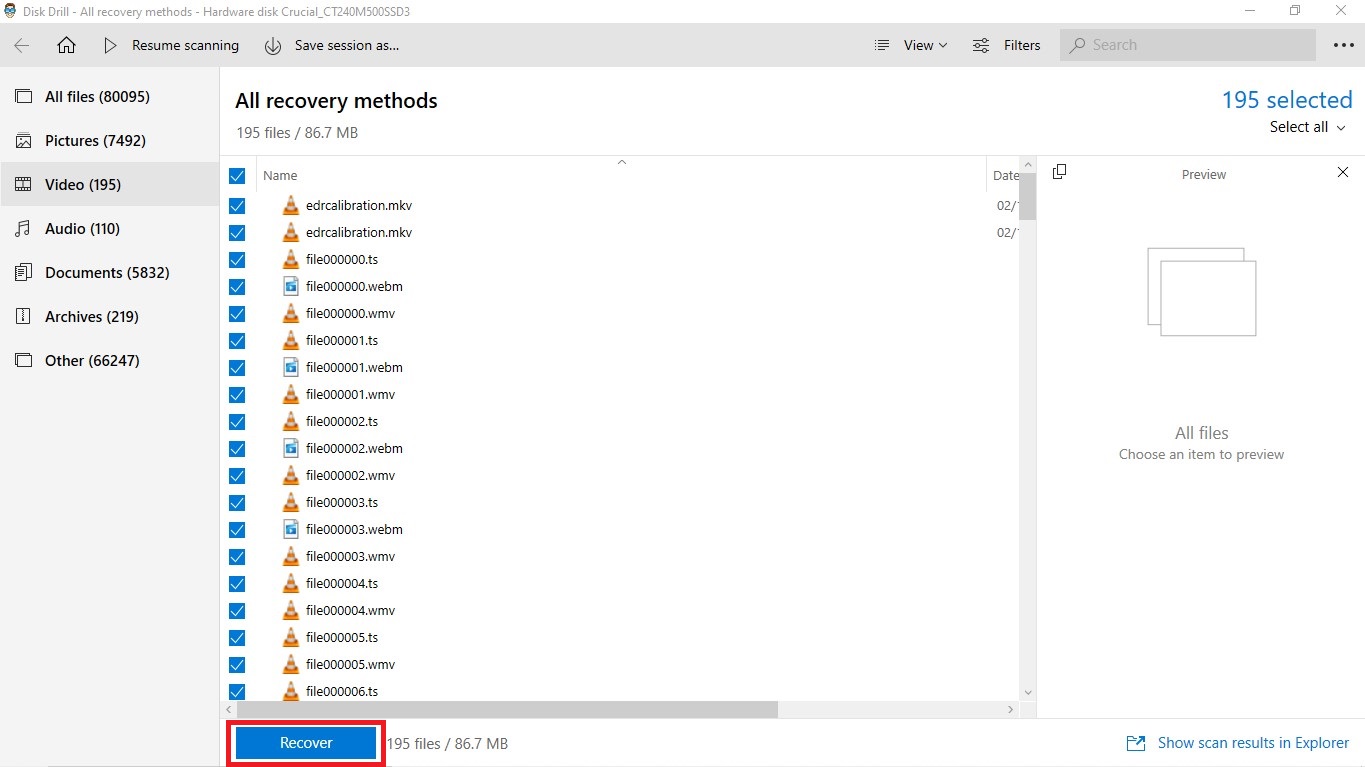 FAQ
Without the assistance of third-party apps, you can recover boot partitions by making changes to the Boot Configuration Data (BCD) using Windows Command Prompt. Here's how:
Boot your PC with the Windows installation media.
Launch "Command Prompt" (Windows + R > cmd).
Enter bootrec /fixmbr and hit Enter.
Now, enter bootrec /fixboot and select Enter.
Proceed to type bootrec /rebuildbcd and hit Enter.
Finally, reboot your PC to recover the deleted partition.
You can also recover boot partitions in Windows 10 by simply re-installing the Windows OS. Before proceeding, ensure that you have backed up all your files to prevent data loss.
To recover an unallocated partition in Windows Disk Management, you can use Windows' built-in utility popular referred to as the command prompt.
Launch the command prompt utility. (Windows + R > type-in CMD > Click Enter)
Type Diskpart and click Enter.
Now type "list volume" and press the Enter Key.
Now type "select volume X" and hit Enter. (Depending on your configurations, your hard drive could be assigned different letters, so make sure to select the appropriate letter).
Type "deleted volume override".
Finally, go to Disk Management, create a new volume on the unallocated drive, and set the file system to recover the unallocated partition.
When you come across the "invalid partition table" error in Windows, it's mainly due to installing the Windows 10 software from your drive from scratch. Even if you have been running your Windows OS successfully for some time, you may encounter this issue when trying to boot. Besides that, another reason for seeing the "invalid partition table" error on your PC is when you attempt to install Windows 10 when the BIOS is outdated. The remedy to that is to update your BIOS by installing the latest version from your manufacturer's website using another PC. Afterwards, transfer the software to a bootable device and run the installation from there. Ideally, only one partition should be marked as active. Additionally, if there is more than one active partition, the system cannot select one to boot. To solve this using DiskPart, follow these steps:
Boot the computer whiles attempting to install Windows from a disc.
After selecting your preferred language and keyboard input, click "Repair your computer".
Choose the drive that Windows 10 has been installed on, and click "Next".
Under "System Recovery Options", select Command Prompt.
In CMD, type "list volume" and press "Enter">Type "list volume" and press "Enter" to identify active partitions > Type "select volume x" and press "Enter"> Type "inactive" and press "Enter".
Proceed to restart your PC.