Reading Time: 7 minutesWord documents are some of the most common document types you would find on any PC – regardless of the make. While that is true, the challenges that most users encounter are often similar and one of such has to do with recovering unsaved/deleted documents.
Despite Word's auto-save feature, many things can go wrong, rendering your word documents unavailable in an instant. For instance, when your PC shuts down abruptly or you mistakenly click "Don't Save" when given the option to save your document.
Nevertheless, there are proven methods to help you find your way around such a challenge if you need to recover a word file on windows ten that was either deleted or unsaved. While this article focuses on Windows 10, we are confident that some of the methods outlined may work on older Windows versions.
How to Search for a Lost Word Document in Windows 10
Searching for the original document could be your first resort if you believe that your Word document is lost. Follow these steps to search for your document.
On your Taskbar, click the Search icon.
Type the document name in the search box and press Enter.
If your Word document pops up in the list of files, double click it to open in Word.
Note that if your File does not appear in the file list, you may want to explore additional methods, which we will be highlighting in the course of the article.
Methods to Recover Unsaved Word Document in Windows 10
If you attempted to search for your Word document using the Windows search option with no success, all hope is not lost yet.
There are a couple of other ways to help you recover your Word document. To be clear, there are various reasons why your word document may be unsaved. This could include a computer crash or when you accidentally hit the close button on your document. If you happen to be a victim of any of such scenarios, your heart shouldn't skip a beat as your File is potentially in safe hands.
It's also important to note that due to the nature of how file systems work in Windows, you must exercise an extra layer of precaution by avoiding overwriting previous data with new ones, as that could potentially render your recovery efforts unsuccessful.  To recover unsaved documents on your Windows 10 PC, here are some methods that you should try out:
Method 1. Utilize Previous Versions Feature in Windows
Windows has a feature that enables users to restore data from previous versions.
Previous versions are copies of files and folders created by Windows Backup and are saved as a restore point. Using this feature can save you time and money if you accidentally delete some Word documents.
If you previously created system image backups or used Backup and Restore to back up your files in an older version of Windows besides what you currently use, those files will be available in Windows 10.
To restore previous versions of files in Windows 10, please follow these steps:
Browse to the folder containing the Word document or folder, right-click it, and then select Restore previous versions.
Open the previous version of the File to confirm if it's what you genuinely want to retrieve before clicking restore.
Method 2. Use Windows Auto Recover
The AutoRecovery feature, an in-built Windows utility, is one of the handiest methods to help you recover unsaved word documents in Windows 10.  As some users may describe it, a lifesaver, the feature has proven to be very useful. Word by design searches for auto recover files anytime it is launched and displays them in the Document Recovery task pane. Auto recover files end with the .asd file name extension.
To enable Word to find auto-recovered files automatically, please follow these steps.
Locate the Task Manager by right-clicking the Taskbar.
End all processes/tasks of Microsoft Word or Winword.exe by clicking the Processes Tab and selecting End Task or End Process after clicking on them.
Close the Task Manager application and launch Microsoft Word.
Once Word locates the auto-recovered File, it automatically displays it in the Document Recovery task pane, which appears on the left side of the screen. The recovered File is listed as "document name [Original]" or as "document name [Recovered]." To recover, double-click the File in the Document Recovery pane. Once the document's contents are displayed, select File> Save As and then save the document as a .docx file. You can also manually change the extension to .docx on the File by renaming it.
In case the Document Recovery pane doesn't open, you can manually search for auto-recovered files by simply following these steps:
For Office 365, Word 2013 & above.
In the File menu, select Open, and then Browse.
Locate the folder where your last saved document is and search for files that end in .asd.
Word 2010
Select Recent in the File menu.
If you don't see your document in the recent items list, the next option is to choose Recover Unsaved Documents.
Method 3. Search for Temporary Files
Another method you can employ to recover your unsaved word document is by digging through temporary files in Windows. Temporary files have the .tmp extension, and to locate them, follow these steps:
Go to your search box (mainly on the bottom left corner of your screen by default screen orientation) and then type .tmp in the search bar and press Enter.
A window automatically opens with a list of temporary files.
Carefully run through the files to determine which one you need to recover.
To restore the File, you need to right-click on it and "open with" the appropriate Windows application.
Methods to Recover Deleted Word Documents in Windows 10
Compared to unsaved files, deleted Word files require a different approach for recovery. If for some reason, you notice that your files have mysteriously disappeared or have been deleted mistakenly (don't worry; it happens all the time), there are available methods that can enable you to recover them. 
Method 1. Scan for Potential Files in the Recycle Bin
The Windows Recycle Bin is the most obvious place to begin your search for lost or deleted files. Why? The reason is crystal clear because any files that have been deleted knowingly or unknowingly will be sent to the recycle bin by default. Any Windows-enabled PC is configured to temporarily hold all your deleted items in the recycle bin. Therefore, your immediate response towards file retrieval is to begin your search there. Unless you emptied the recycle bin, your chances of recovering your files are high.
To restore deleted items from the Recycle bin, follow these steps.
Double-click the Recycle Bin icon on the desktop.
Search through the list of items and locate the document you want to retrieve.
Right-click the Word document and select restore.
The restored File will now be sent to its previous location.
Method 2. Browse Through Your Backups
One of the most convenient ways of retrieving your lost files is by relying on backups. This is why it is recommended that you periodically backup all your files in a secure fashion so you can restore all your files when and where you need them. Depending on your preference, you can choose to back up your stuff using third-party apps. If you prefer something more fundamental, Windows built-in File History utility can be beneficial. To create a backup using File History, follow these steps:
Step 1. Launch the Settings app by clicking the Start button.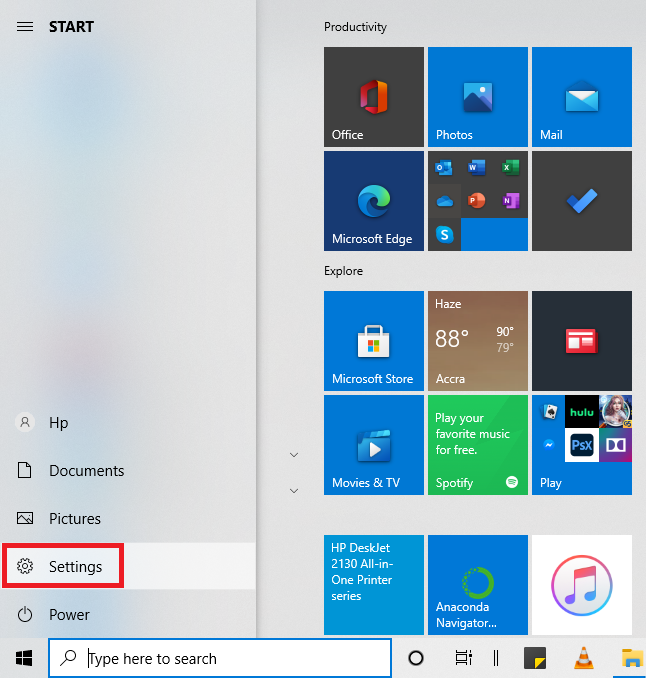 Step 2. Select Update & Security.

Step 3. Click Backup.
Step 4. Now set your preference by either choosing an external drive or network location for where your files will be stored.
Step 5. Decide whether to back up files manually or automatically by turning on/off the slider that appears beneath Automatically back up my files.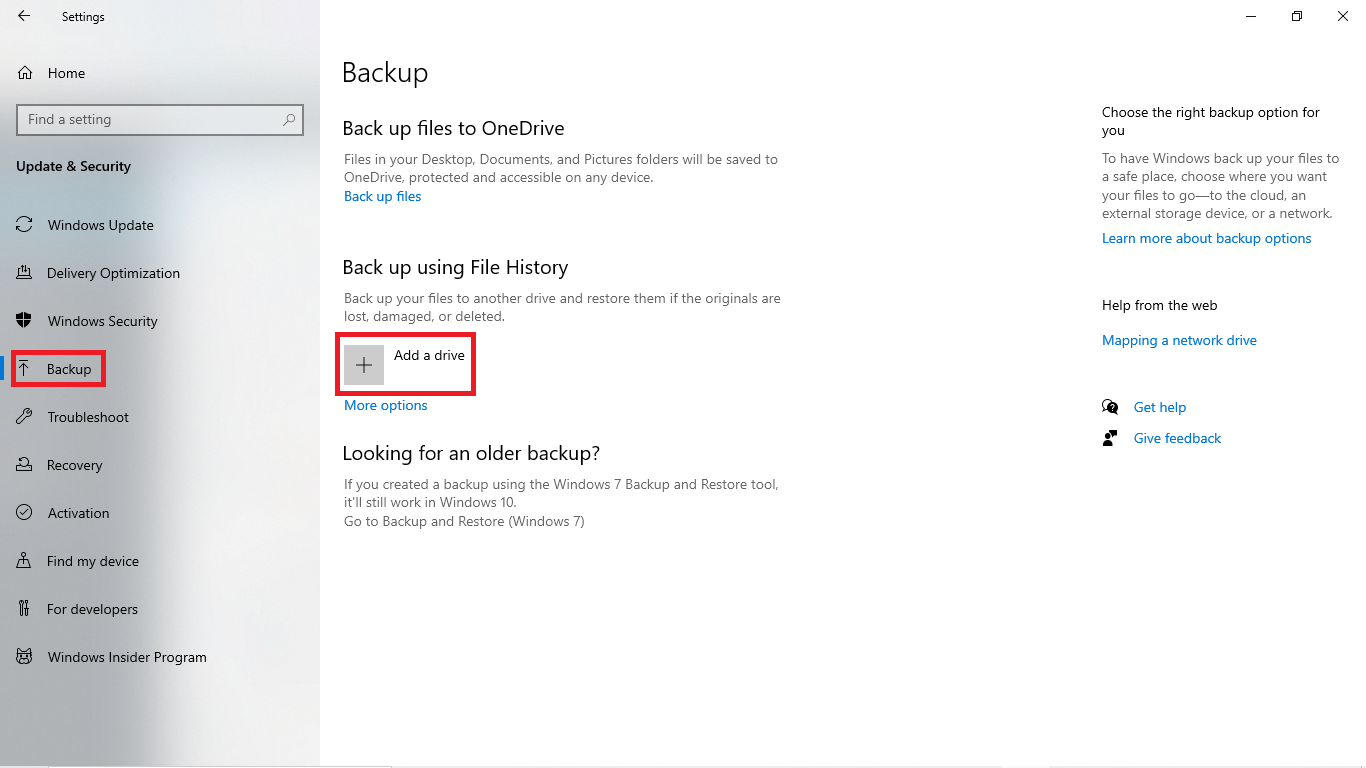 To restore/recover your files with File History, follow these steps:
Type restore files in the search box on the Windows taskbar.
Click on Restore your files with File History.
Search for the File you want to restore.
Finally, select Restore to save the File in its original location. If you wish to save it in a different location, use the "Restore to" option after double-clicking "Restore" and choosing a new location.
Method 3. Use a Data Recovery Software
Data recovery software can be an added advantage for recovering data when every other means of data recovery has failed to yield the desired results. For highly complex situations, using data recovery software is almost inevitable. For instance, a Word document wiped off your PC with no trace requires a robust data recovery app. Despite the numerous data recovery tools on the market, we recommend Disk Drill for recovering your lost/deleted Word documents.
Step 1. Download Disk Drill for Windows.
Step 2. Open the folder which contains the downloaded File and Install Disk Drill.
Step 3. Launch Disk Drill.
Step 4. Select the specific drive location that stored the deleted/lost Word document.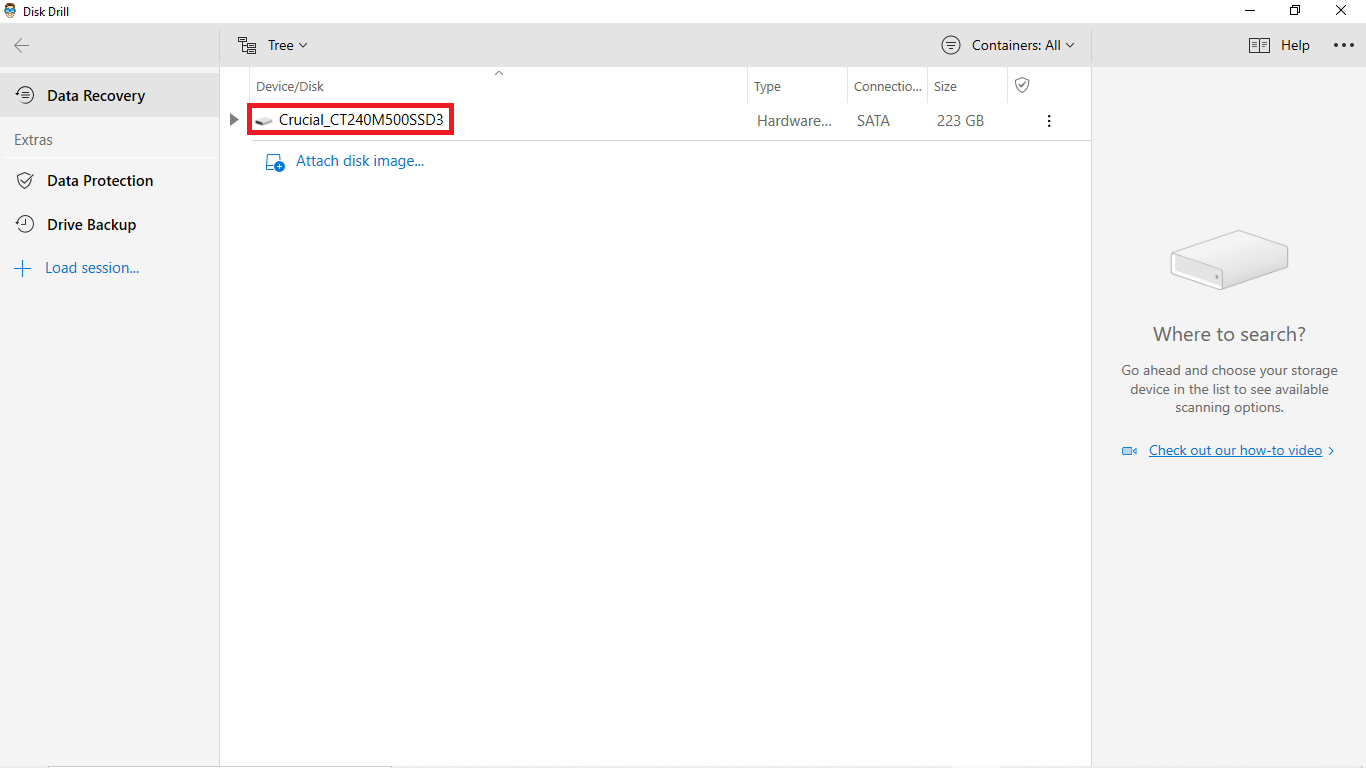 Step 5. Select ".docx" to limit the search to the default Word file format in the main menu.
Step 6. Run the scan to search for deleted/lost data.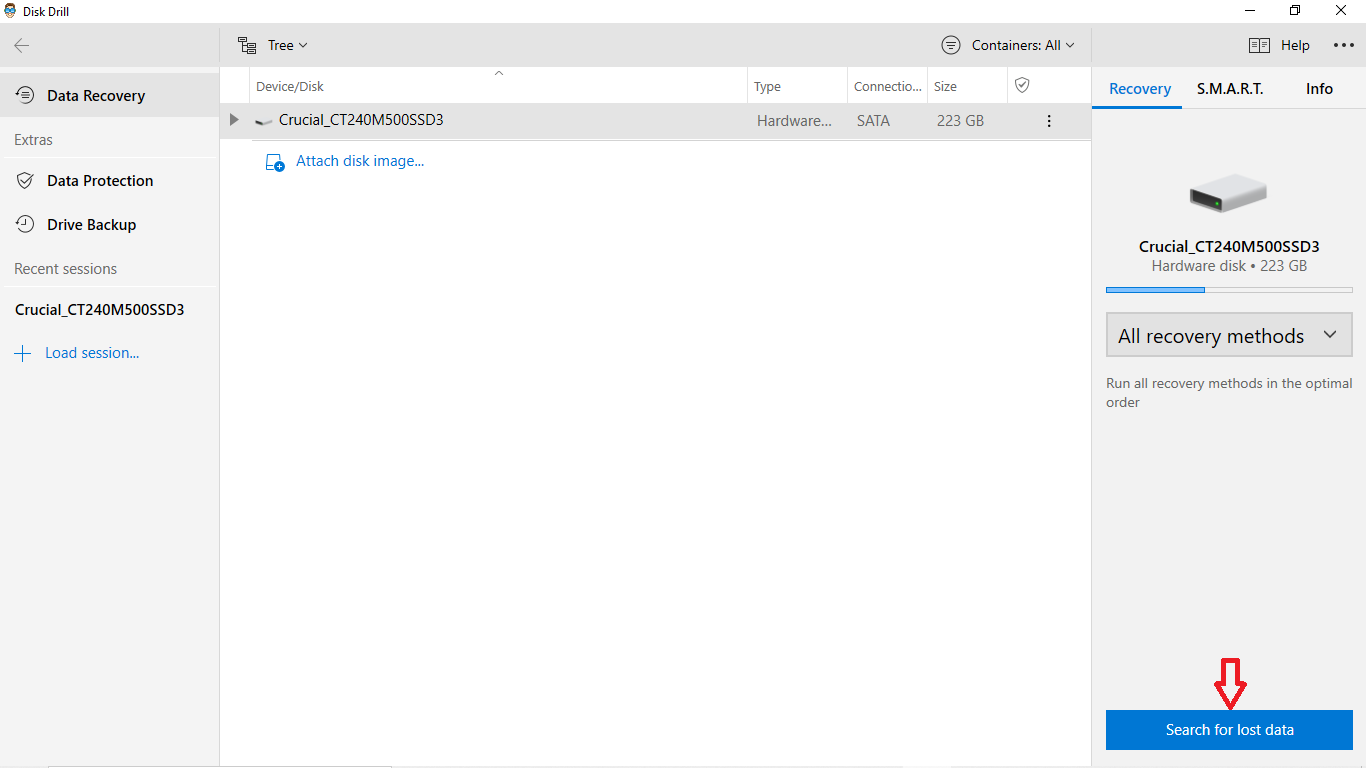 Step 7. Preview the files that have been recovered after the scan and then select the specific Word document you want to recover.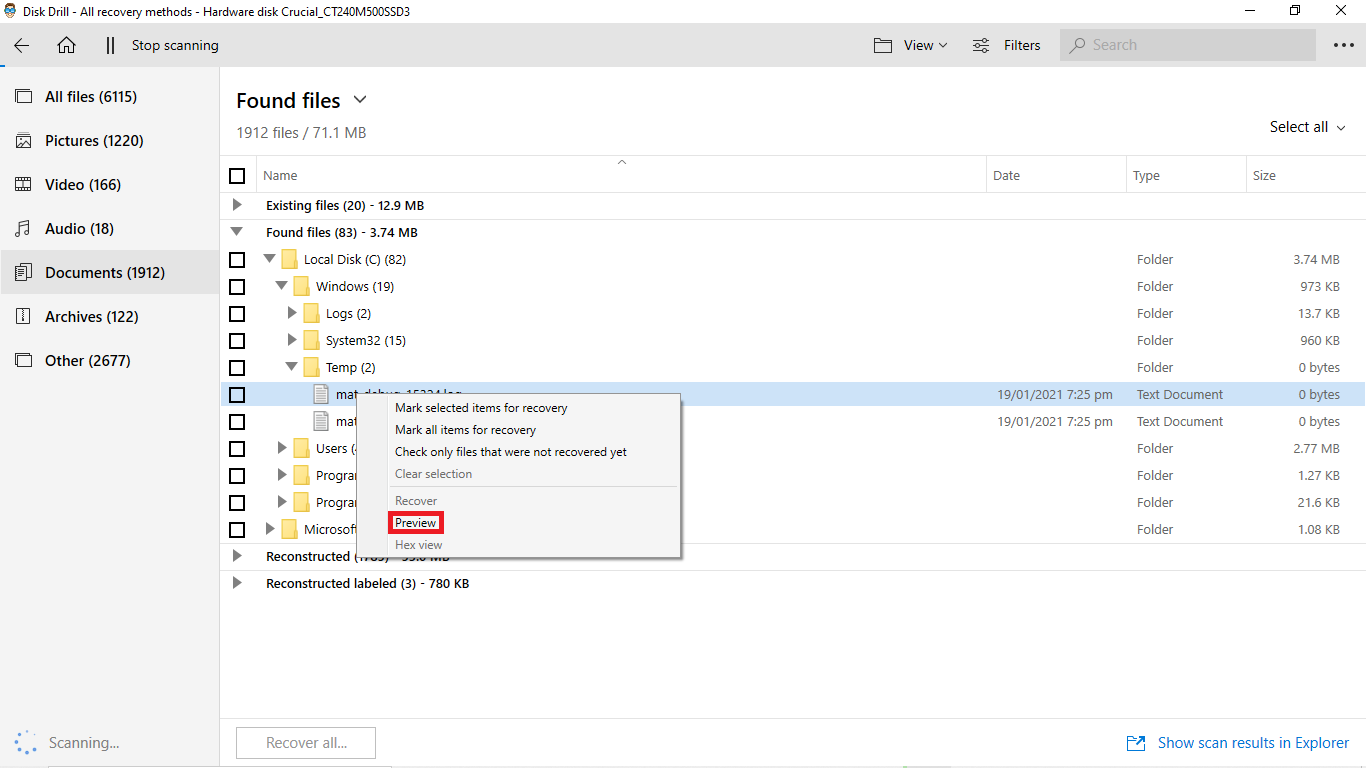 Step 8. Choose your preferred storage location and click restore to retrieve your File.