Reading Time: 6 minutesAvast antivirus is one of the most popular antivirus programs in the market. Like most other antivirus tools, it either quarantines or permanently deletes infected or suspicious files. But, it's quite common for Avast to falsely flag safe files, and it may delete them instantly, depending on how it's been set up. Learn how to perform an Avast file recovery, i.e. get back any accidentally deleted files by Avast antivirus.
Does Avast Automatically Delete Infected Files?
By default, Avast antivirus' manual scan deals with infected files in the following order–it first detects and attempts to fix the infected file, upon failure to do that, the file is moved to a quarantine folder, and is subsequently permanently deleted.
In real-time virus detection operates in the same manner, Avast repairs the file and upon failure to fix it, it's moved to quarantine.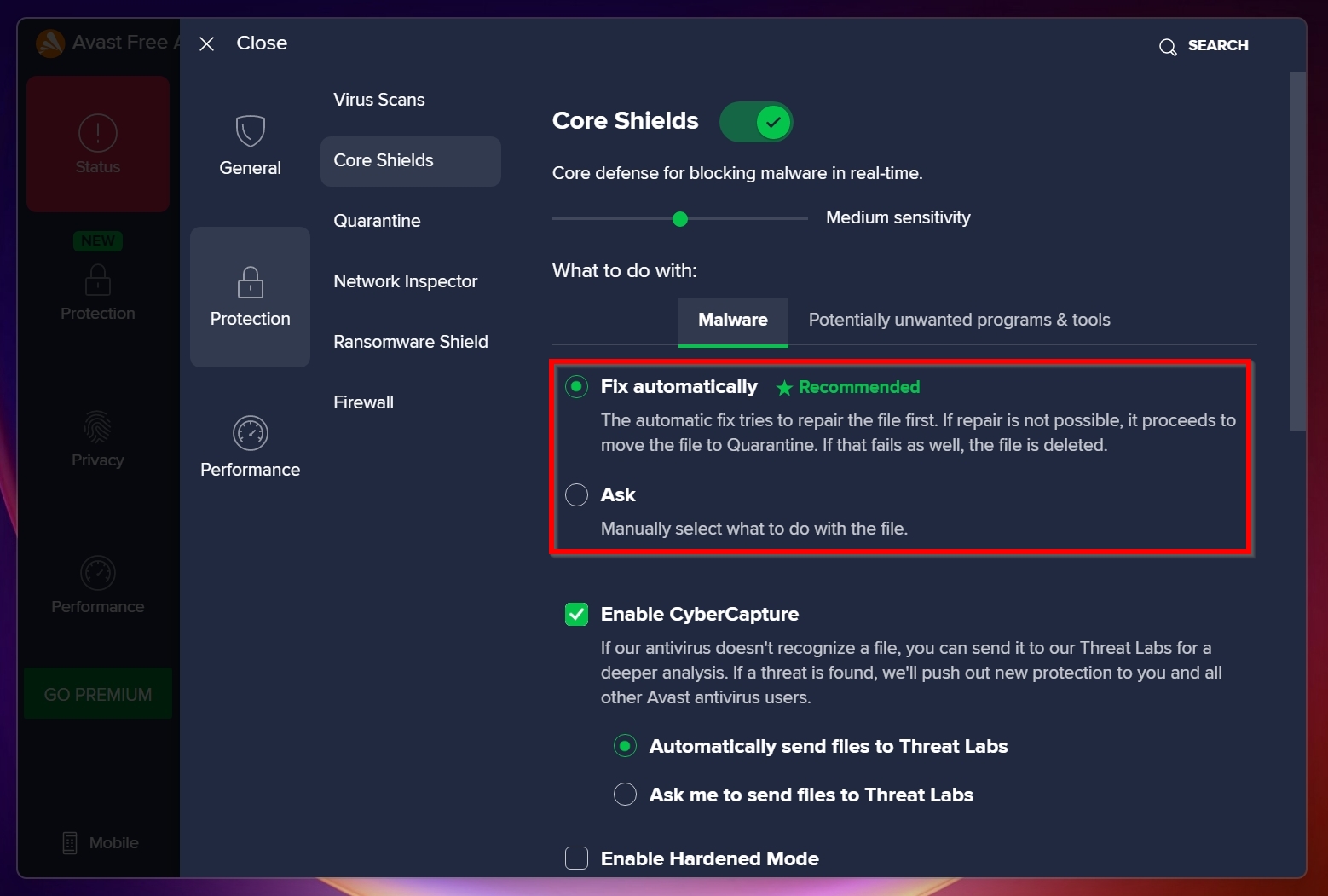 Upon detection of potentially unwanted files or folders, Avast notifies the user and confirms what action to perform.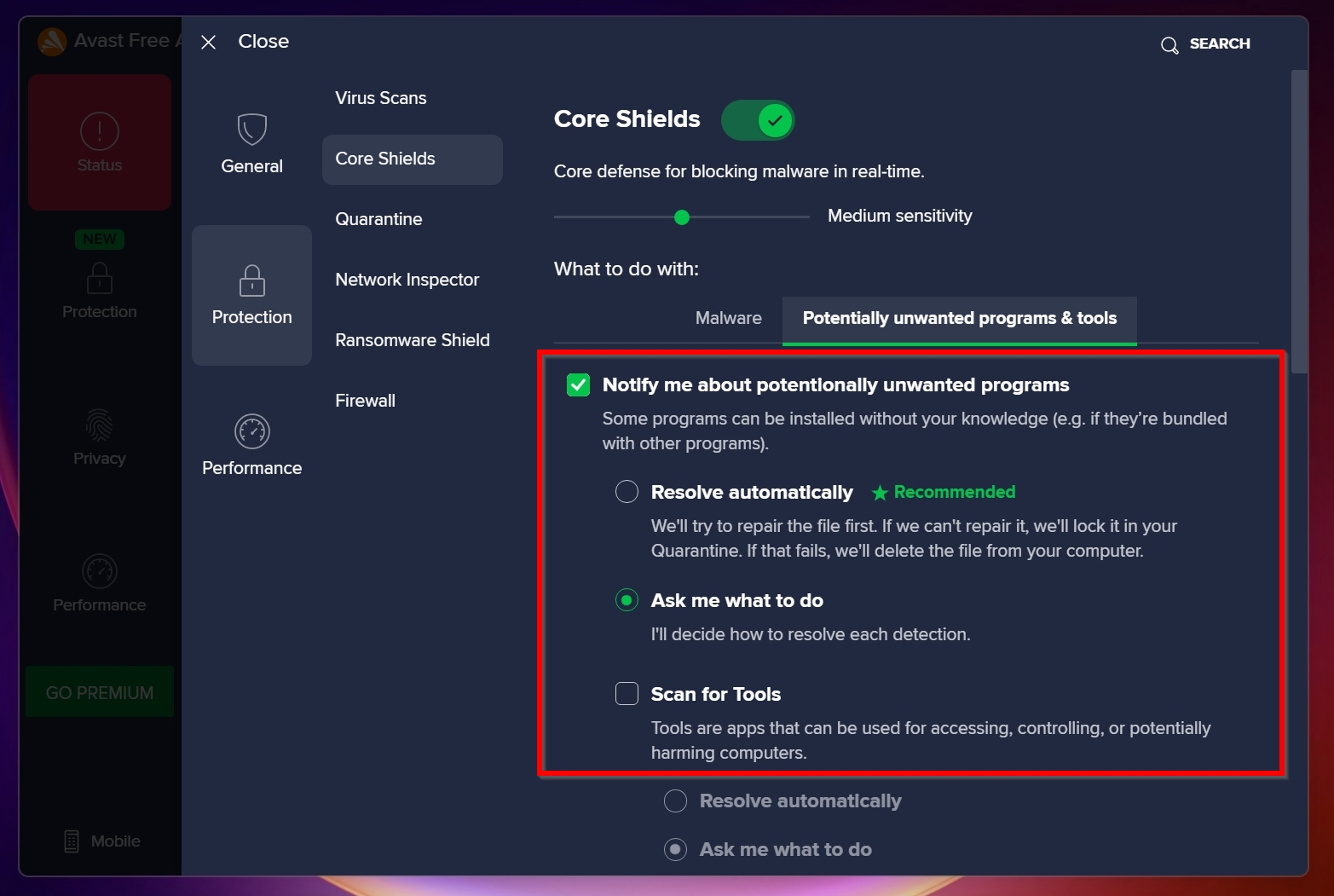 Talking about manual scans, in our copy of Avast antivirus, the Perform automatic actions during this scan option was unchecked. It was the case for all scan types.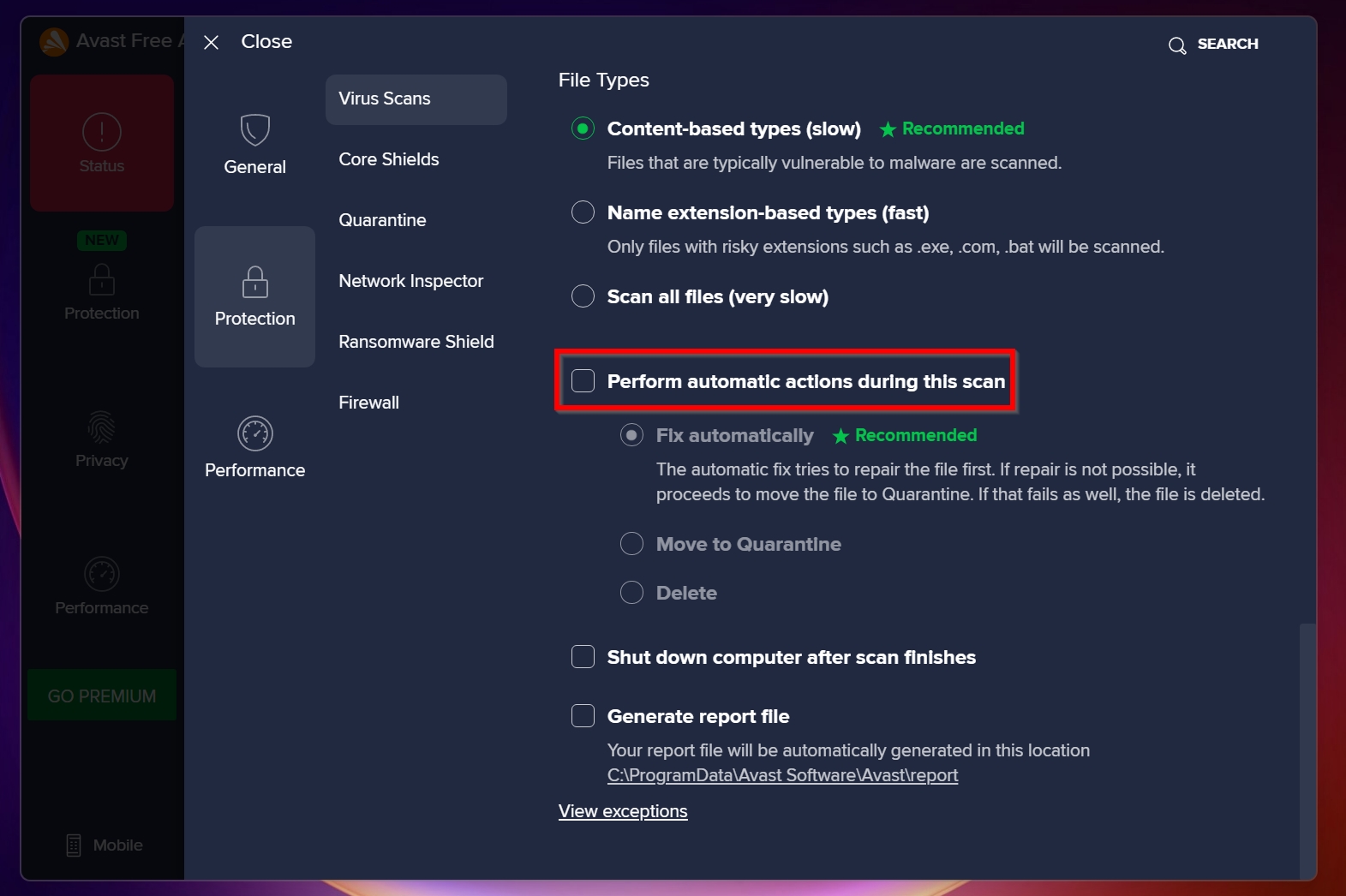 How to Restore Files from Avast Chest
For users unfamiliar with the Avast Chest–it's essentially a place where Avast antivirus stores infected files, i.e. a quarantine folder. All these hidden files can only be viewed and recovered from within the Avast interface.
Note: In the latest version of the application, the quarantine folder in Avast antivirus, is simply called Quarantine.
It's a simple process to restore files from the Avast Virus Chest. But, before you proceed to recover files from the Avast Virus Chest, ensure that the file is actually virus free. If you're unsure, then it's better to leave the file as it is. Restoring an infected file can cause further data loss, depending on the type of malware.
Steps to recover files moved to Chest by Avast antivirus:
Open Avast antivirus.
Click on the

Protection

tab in the left navigation bar.
Now, click the

Quarantine

option.
Select the files you want to restore from Avast Chest.
Click on the three dots, next to

Delete all

, and then click on

Restore

.
Avast will restore the file.
How to Recover Files Deleted by Avast Antivirus
If Avast removed a file that you're sure was safe, and important, there is still an opportunity to recover it. The best way to restore Avast deleted files, is to use third-party data recovery tools. With the abundance of such programs on the internet, it may be difficult to decide which one is right for you. To make things easier, we recommend Disk Drill.
The software leads the market when it comes to data recovery chances and efficiency. It has many standout features such as a simple, easy-to-use UI, ability to create and scan disk images, and a free trial that allows Windows users to recover up to 500 MB of data for free.
Before we demonstrate the data recovery process in Disk Drill, it's recommended you add the folder that contained the file to Avast antivirus' exception list. Otherwise, Avast's real-time protection will simply quarantine or delete the file, as soon as you recover it to the destination.
Add an exception to Avast antivirus
Open Avast antivirus.
Click on

Menu

at the top of the screen and then click on

Settings

.
Now, select the

General

tab, then click on

Exceptions

.
Click on the green

Add Exception

button.
Click on

Browse

. Navigate to the folder you want to add as an exception and check the small checkbox next to it. Click on

OK

.
Click on

Add Exception

and the folder will be added to Avast's exception list.
Recover files deleted by Avast using Disk Drill
Download Disk Drill, and run the setup wizard. Make sure you have administrative privileges.
Open Disk Drill, select the drive or partition that contained the file deleted by Avast antivirus. Click on

Search for lost data

.
Upon completion of the scan, click on

Review found items

. If you are looking for a specific file type (for example: a video file), click on the relevant option on this screen to filter out the files.
Now, tick the checkbox next to the files you want to recover and click on the

Recover

option. You can click on the eye icon or simply double-click on the file to see a preview of it. Keep in mind the recovery chances mentioned next to each file.
Choose a recovery destination for the files and click on

OK

. The recovery destination should be the folder that you added as an exception to Avast antivirus.
After Disk Drill has restored Avast's deleted files, click on

Show recovered data in Explorer

to open the folder that contains your recovered files.
How to Stop Avast from Deleting Files
The best way to stop Avast from deleting your files, is to change the automatic action preferences. As mentioned earlier, Avast automatically moves suspicious and infected files to quarantine if it fails to repair them. You can modify this setting and have Avast display a notification that asks you what to do with the file.
Here's how you can stop Avast from deleting files automatically:
Open Avast antivirus.
Click on the

Menu

option, then choose

Settings

.
Choose the

Protection

option and subsequently click on

Core Shields

.
Under

Malware

, select the

Ask

option.
Now, navigate to the

Potentially unwanted tools and programs

tab, and again, select the

Ask me what to do

option.
Avast will now ask for a confirmation before it deletes any suspicious files.
If you want Avast to stop deleting files from certain folders, simply add them to the exception list, using the steps provided in the previous section.
FAQ