Reading Time: 5 minutesDeleting unused or backed up data on your computer is something that you have to do every now and then to free up disk space. But if you're not careful, you could end up deleting files and folders from the C drive that are associated with a user profile.
If you do happen to delete a user profile, you won't be able to log back into it since the data that the computer uses to serve up that profile is now gone. But not all is lost; we'll show you how you can recover deleted user accounts on Windows 10 and regain the files associated with them.
What Happens After Deletion of User Account
Let's say you do find yourself in a situation where you've accidentally deleted user folders on a Windows machine. Windows takes this to mean that all of the data that is associated with that profile is not required anymore. So it goes ahead and permanently deletes all of the documents, videos, and applications that were part of that user profile.
Windows also removes that user profile from the login screen. So you won't have the option of clicking on that profile or logging into it anymore.
In some cases, Windows may create temporary profiles to allow users to continue to use that system. A temporary profile is created in instances where a user's profile doesn't load due to errors or because it has been deleted. However, you can use temporary profiles only one session at a time; any files that you've created or settings that you've changed are lost when you log off.
Clearly, temporary profiles are not a solution if your user account disappeared because of accidentally deleted files. You'll need to recover the lost user profile's data, which we'll get to in the following section.
Is It Possible to Undelete a User Profile?
There isn't a magic 'undelete' button in Windows to carry out a profile recovery. But there are certain steps you can take, like editing certain registry items followed up by using the system restore feature that is built into Windows.
If you don't feel confident messing around with the registry, an easier option is to use a data recovery tool to recover deleted user accounts on Windows 10.
How to Recover Deleted User Profiles
You can use both built-in Windows features and third party tools to recover deleted user accounts. Let's take a look at the options that you have and the steps involved in each.
Method 1: Editing the Registry
The registry is a database within the Windows operating system where many of the settings for the kernel, services, device drivers, and other system applications are stored.
You can recover an accidentally deleted user folder by editing the registry, but remember that any errors in this process can make your system inoperable. Use this method only if you're confident editing registry items. The steps are as listed below.
Accessing Your Security Identifier (SID)
Windows assigns you an SID, which is a string of characters, to control the permissions that your current temporary profile has. Here's how you can get your SID.
Step 1: Open the command prompt by typing cmd in the Windows search bar. Select Run as administrator when the prompt opens.
Step 2: Type whoami /user and hit enter. This is the command that queries the operating system to produce your SID. Make note of the SID that is displayed in the prompt.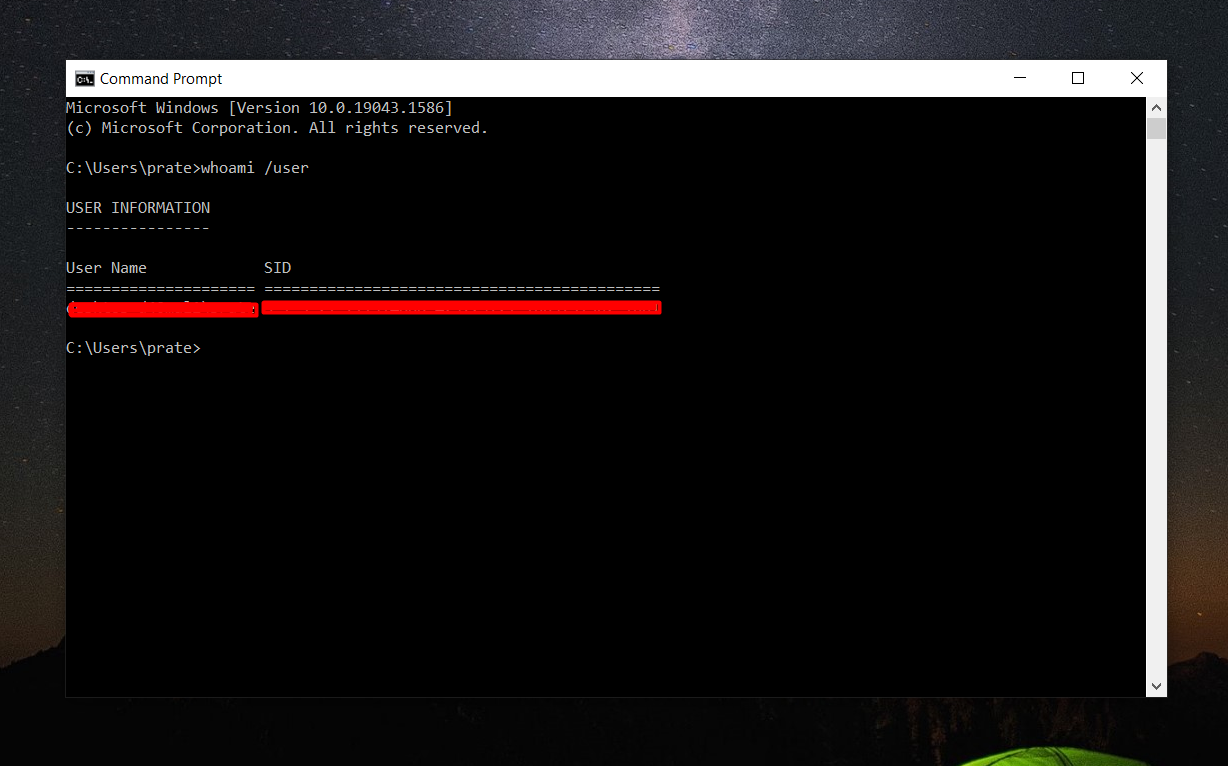 Modifying Registry Items
Step 1: Type regedit into the Windows search bar and hit enter. This will open the in-built Windows registry editor application.
Step 2: Paste the following path into the address bar.
Computer\HKEY_LOCAL_MACHINE\SOFTWARE\Microsoft\Windows NT\CurrentVersion\ProfileList
Step 3: Click on the ProfileList drop down in the left pane. Here, you will see a list of SIDs. They will often be listed twice, one with a .bak extension and one without.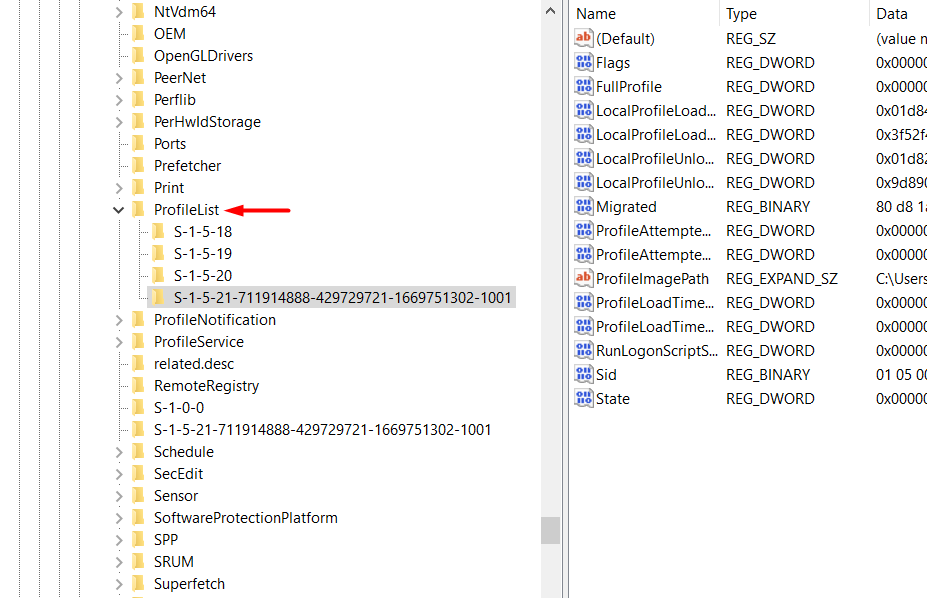 Step 4: If the SID is listed twice, then delete the folder that does not have the BAK extension. Simply right click on the SID and hit delete.
Step 5: If the SID is not listed twice, then you need to remove the BAK extension from the name of the folder. To do so, right click on the SID under the ProfileList drop down and delete the .bak extension that is suffixed to the name of the SID folder.
Method 2: System Restore
Another way to carry out a profile recovery on Windows is by using the system restore feature. All you need to do is to restore your computer to a previous point. Here's how you can do that.
Step 1: Search for Create a restore point in the Windows search bar and click on the option by that name.
Step 2: Click on System Restore in the System Protection section.
Step 3: You will now be led to a screen displaying the various restore points that your computer has stored. Click on the restore point that was created before you deleted the user profile.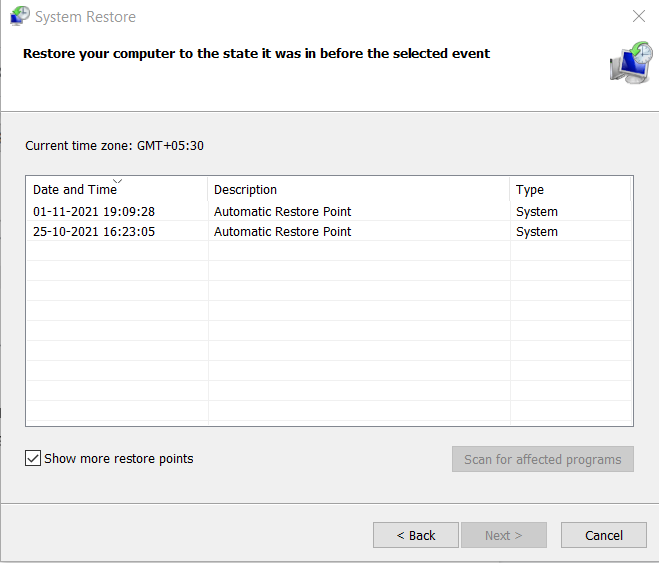 Step 4: Click on Finish and then Yes when you're shown an alert box which says that the system restore process cannot be interrupted once it starts.
If you lose any data during the system restore process, then follow the instructions laid out here.
How to Recover Data From Deleted User Profile
The most important part of restoring a user profile is regaining access to all of the data that was available on it. You can use Disk Drill to recover all of the data that you lost from a deleted user profile. Follow the steps laid out below.
Step 1: Download Disk Drill for Windows here and install it on your computer.
Step 2: Select the drive from which you deleted the folders that were associated with a user profile. These folders are always in the C drive, so in this case, you would select that drive to scan.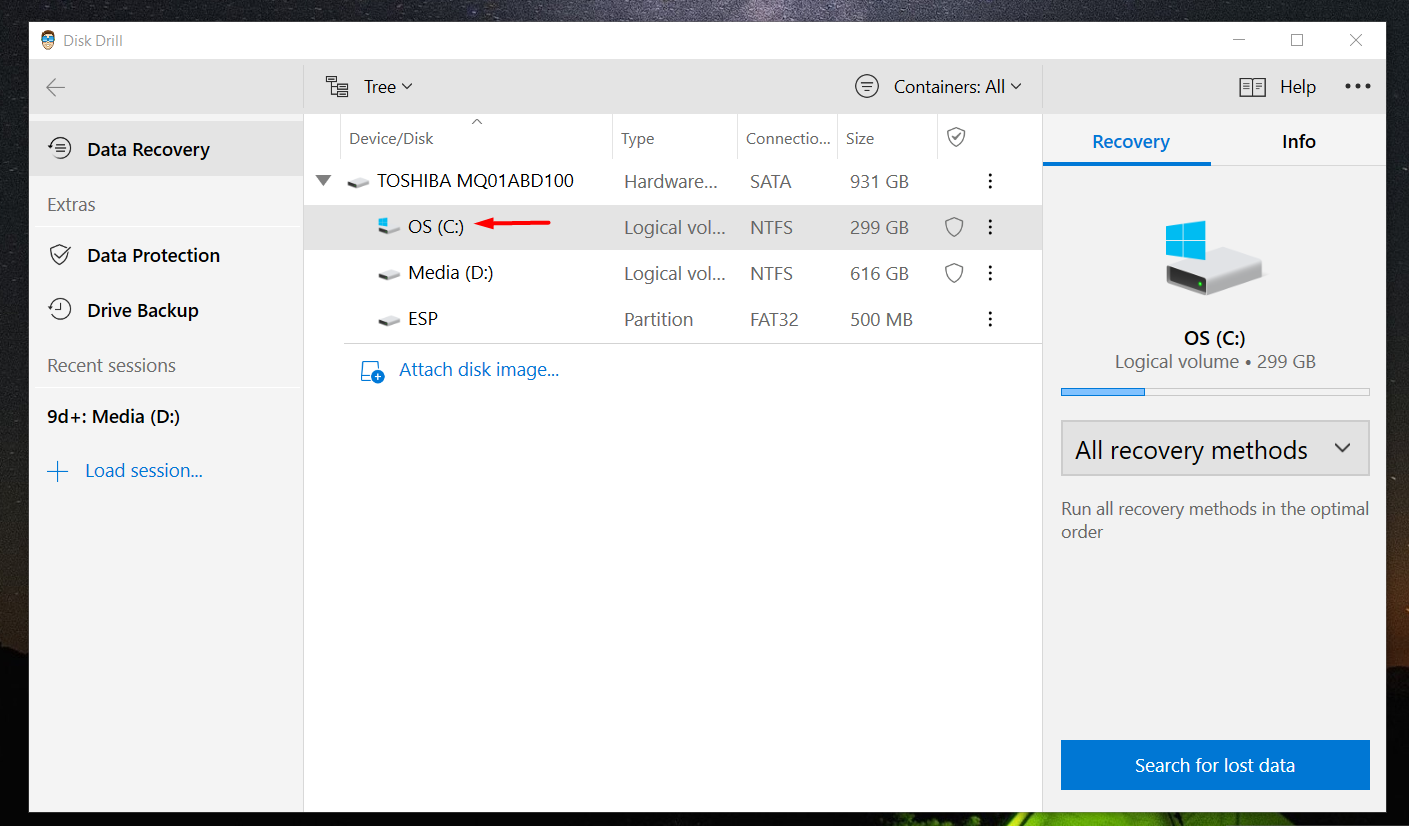 Step 3: Make sure that All recovery methods is selected in the right pane and then click on Search for lost data in the bottom right corner of the window.
Step 4: Once the scan is complete, you will have the option of reviewing the items that have been found. Here, you can select the folders that you want to regain access to that were part of the deleted user profile.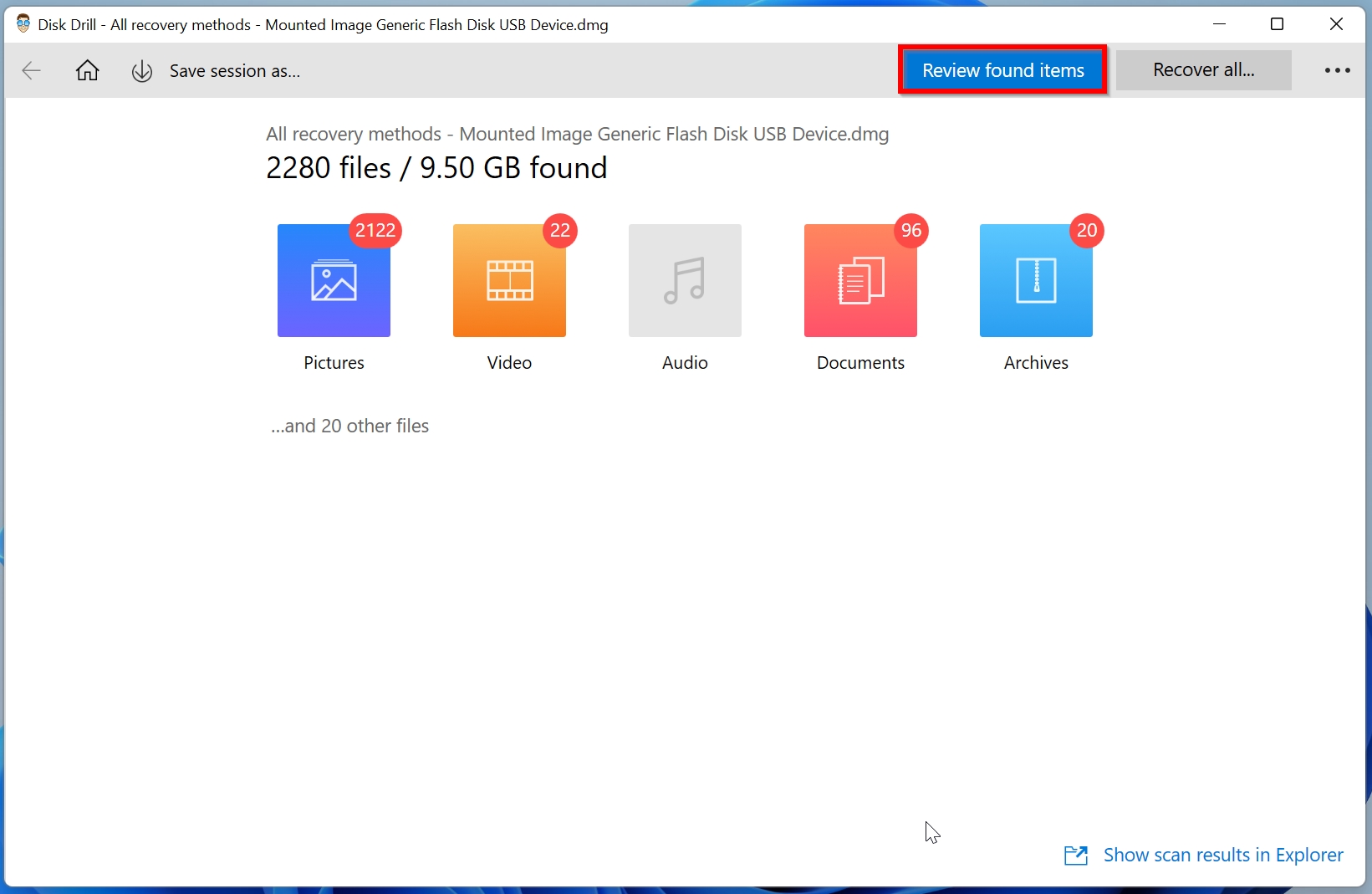 Step 5: Click on the Recover all button to complete the recovery process.
Final Thoughts
Losing access to a user profile on Windows can be a scary prospect. To prevent such an occurrence, first and foremost, exercise caution when you delete any folders in the C drive, especially when it has to do with user profiles.
If you do happen to lose a profile, we've seen that there are multiple ways to regain the profile and data associated with it. Remember to be careful when editing registry items because if you do get that step wrong, it can lead to the operation system behaving erratically.
Using a third party app like Disk Drill to recover the data from a user profile is the safest way to go about that process since you don't need to worry about messing around with registry items.